The Maharashtra State Nurses Association, along with its 34 branches, state government, semi-government teachers, and all departmental employees, have called for a state-wide indefinite strike beginning March 14 to demand the implementation of the old pension scheme and other demands.
The state government did not even hold a simple meeting with the employees to discuss these demands. With one day remaining in the strike, the government has yet to come up with a solution. All employees in the state have demanded that the old pension scheme be applied to all employees by canceling the contributory pension scheme.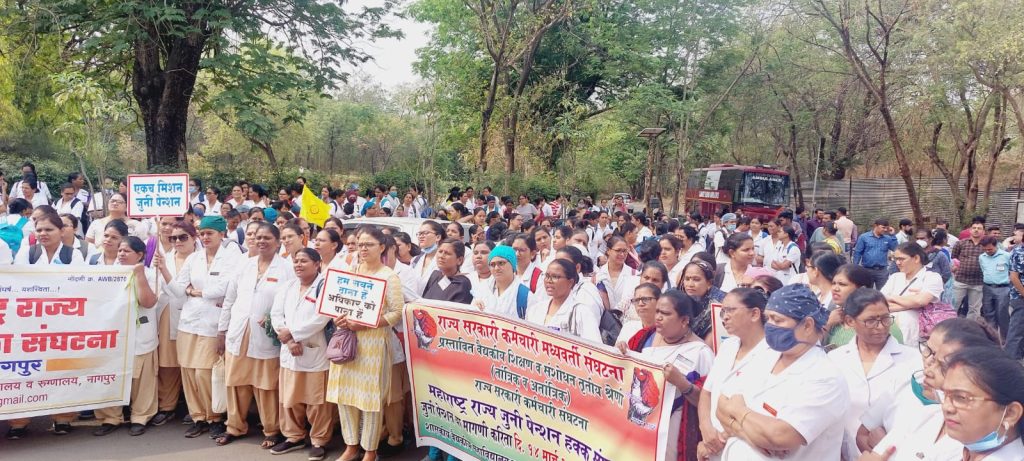 The Maharashtra State Nurses Association Headquarters has demanded that the state government reinstate the old pension for employees who began working after November 1, 2005.
President of the Nagpur branch of the Nurses Association, Sanyogita Maheshgawli, and Treasurer Simon Madewar said today at a gate meeting at Government Medical College and Hospital that if the state government does not listen to their demand, they will go on strike starting Tuesday.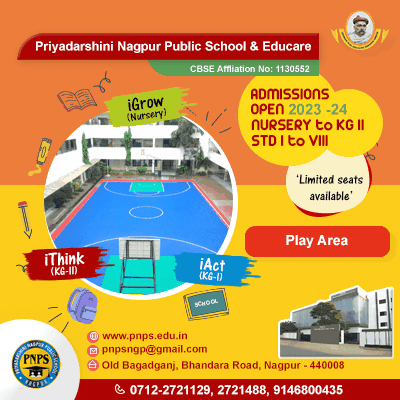 The demands of the nurses are as follows: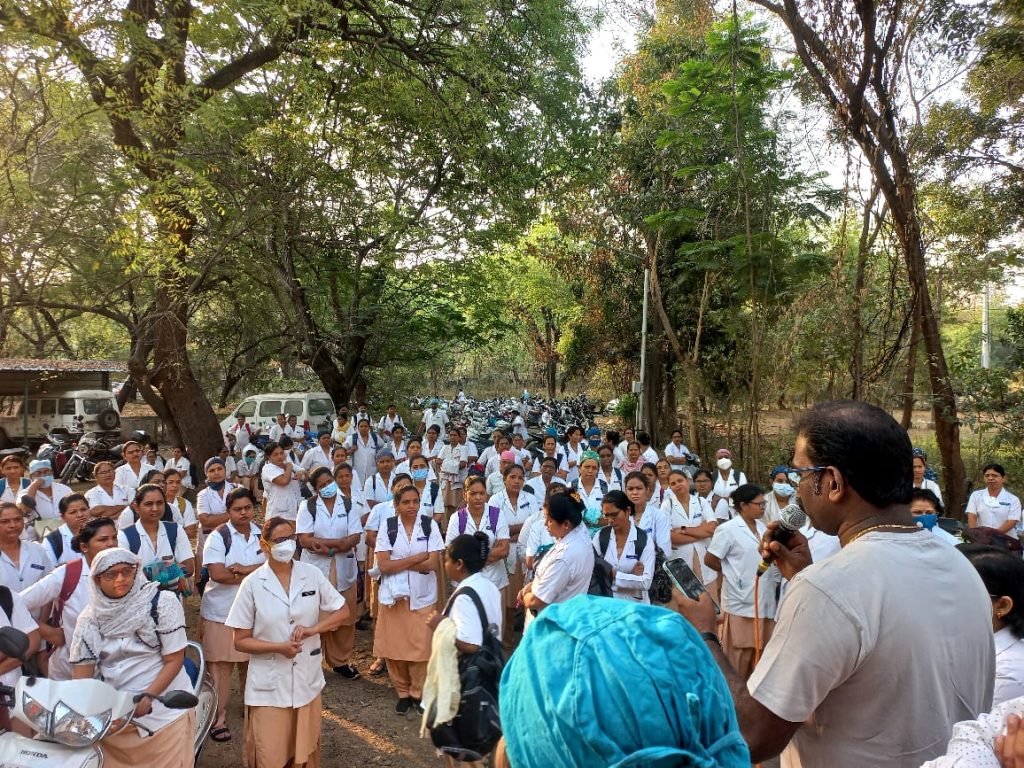 Abolish the new pension scheme (NPS) and apply the old pension scheme (OPS) to all with retrospective effect.
Regularize the services of contract and scheme workers by paying equal minimum wages to all as they are in long service.
Fill all vacancies immediately giving the health department priority. Also, immediately remove the embargo of class IV and driver staff.
Make appointments on compassionate grounds and relax the prescribed age limit for older children of the employees who died during the Corona period.
Centrally sanction all ancillary allowances. (Transport, Educational, and other Allowances)
Do not cancel sanctioned posts of class IV employees.
7. Teaching and non-teaching staff in-service queries (In-service assured progression scheme) must be resolved immediately.
Make retirement age 60 years.
Abolish the new education policy.
Promptly resolve financial and service issues of nurses/ health workers.
The promotion session of the backward class employees which is currently suspended should be started immediately.
Proceedings regarding payment of advance increments for meritorious work should be initiated retroactively. In this regard, all the orders passed by High Court should be followed.
For retired employees in the age group of 80 to 100 years, the monthly pension should be increased as prescribed by the central government.
Repeal employer-sponsored changes to labor laws that undermine worker-employee teacher rights.