The AAM Party (AAP) has come out in support of the agitated Ramdaspeth locality and issued an ultimatum to the Nagpur Municipal Corporation (NMC) to block access to civic headquarters if work on the new bridge is not expedited.
The civic authorities have closed vehicular traffic on Ramdaspeth Canal Road, stranding residents. Vehicles are now using Ramdaspeth's inner lanes to travel to the eastern part of the city, as well as Sitabuldi and Wardha Raod, causing severe inconvenience to residents.
The AAP's West Nagpur unit staged a protest at Ramdaspeth against NMC officials for causing problems for citizens. They claimed that based on the current rate of work, it is unlikely that the contractor will complete the work within the stipulated 18-month period.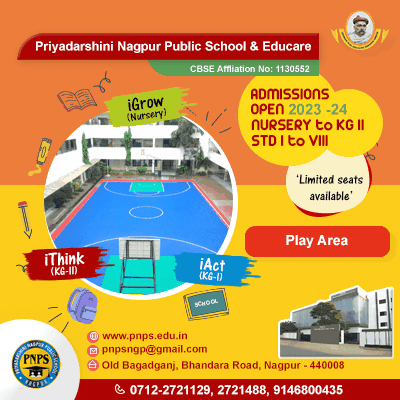 Jagjit Singh, City Coordinator Kavita Singhal, Shankar Ingole, Mahesh Bawankule, Javed Ahmed, Joy Bangadkar, and Sachin Lonkar are all members of the party. Mohsheen Khan, Sandeep Kowe, Akash Vaidya, and others took part in the protest.
On August 8, a parapet wall near Shriram Bhavan on the canal bridge collapsed, forcing the stretch to be closed. This was the beginning of all problems, and for the next three to four months, the NMC machinery simply slept on the issue, issuing tenders late.
The road was closed from East High Court Road to Wardha Raod to ensure the construction of new bridges, which irritated residents. The new bridge will cost Rs 8 crore to build, but even after more than 4 months, the actual construction of the bridge is expected to take 18 months, but the contractor's work is moving at a snail's pace.
West Nagpur AAP Convener Abhijit Jha questioned the sincerity of NMC officials, pointing out that even small bridges over the Nag River took a long time to complete in the past. Many projects are still unfinished as a result of poor planning on the part of the NMC.
He questioned whether civic officials had checked technical aspects before proceeding with the bridge demolition, given that only the bridge's parapet wall was damaged. The AAP has demanded that the Municipal Commissioner and Administrator conduct a high-level investigation into the complaints raised in this regard. The Aam Aadmi Party has warned that if the construction of the bridge does not start at full capacity within the next month, the roads leading to the NMC headquarters will be closed.