SVK Shikshan Sanstha is an NGO started by its founder President Gayathri Vatsalya, who works with the objective to create an Enabling Environment and Inclusive Society which respects the Dignity of Intellectually Challenged Adults.
SVK Shikshan Sanstha in association with the renowned educational institution, L.A.D College for Women is organising a Millet Cooking Contest to create a record for Asia Book of Records, a world-renowned organization.
This unique Contest will be held under the category of Inclusive Millet Cooking Contest, in which Specially Abled adults, their parents, and third Gender will participate along with the general public (Students, housewives, working professionals, etc).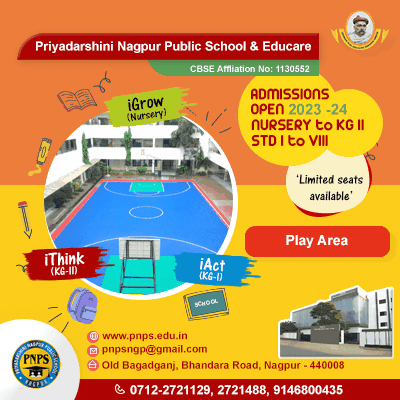 This is going to happen for the first time in 51 Asian Countries, that too in Nagpur, Maharashtra on 18th March, 5 pm onwards at Zero Mile Station, Freedom Park, Nagpur. The main objective is to promote an Inclusive Society and to celebrate the International Year of Millets 2023 as declared by the UN, as per the recommendation of the Honorable Prime Minister, Narendra Modi.
This unique Millet Cooking Contest received an overwhelming response including from specially-abled participants. Honourable Kanchan Tai Nitin Gadkari, Chairman, of Samrudhi Cooperative Bank and Senior Social Worker will be the Chief Guest while Varsha Manohar, Director, of Srinivas Public School, and Vilasini Nair, Director, of Orange City Hospital, Research Institute will be the Guest of Honour. Dr. Sunita Dhote is the Adjudicator from the Asia Book of Records.
The Live Nagpur is the Media Partner, Maha Metro, Nagpur is the venue Partner, Rokde Jewellers is sponsoring the Prizes, and the event is supported by AD's Kitchen, Tupperware, and CRC Nagpur.
All are cordially invited to witness the biggest Millet Cooking Contest in support of building an Inclusive Society and promoting millet.