A truck full of beer bottles has been overturned in the early morning in order to save the Nilgai on Samruddhi Expressway. As boxes containing beer bottles fell from the truck, passers-by looted them.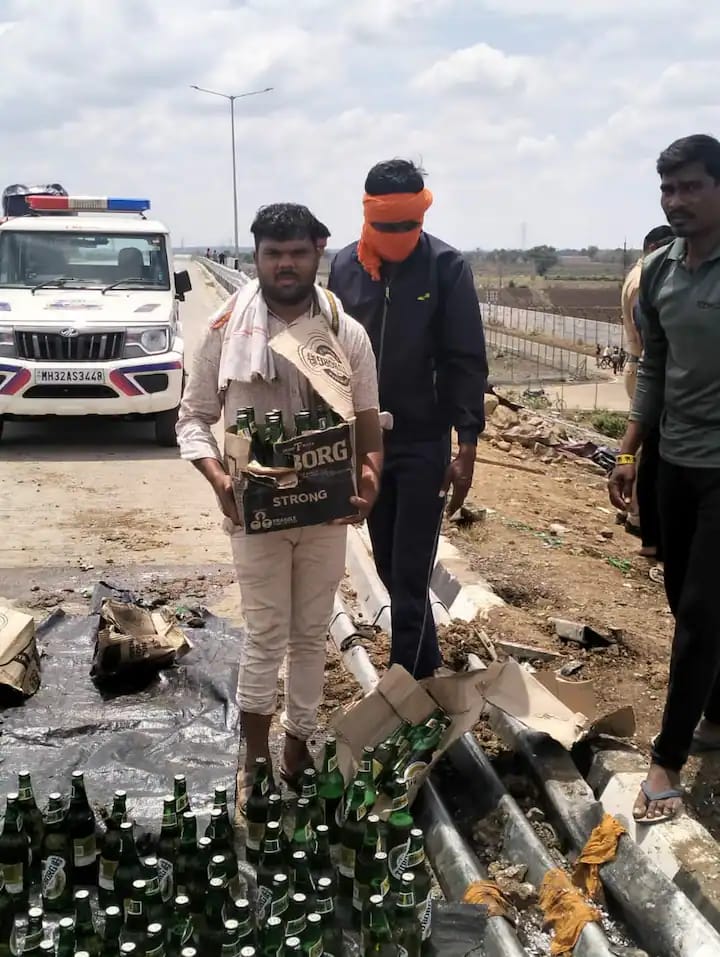 The truck overturned in the Wardha district where alcohol is prohibited, The truck No.MH 40 PM 2615 of Nisha Transport Company from Wadi, Nagpur was going towards Nagpur with a box of beer bottles from MIDC in Aurangabad. the truck driver from Lakhimpur, Uttar Pradesh braked to save the Nilgai. the truck overturned in a deep area next to the road.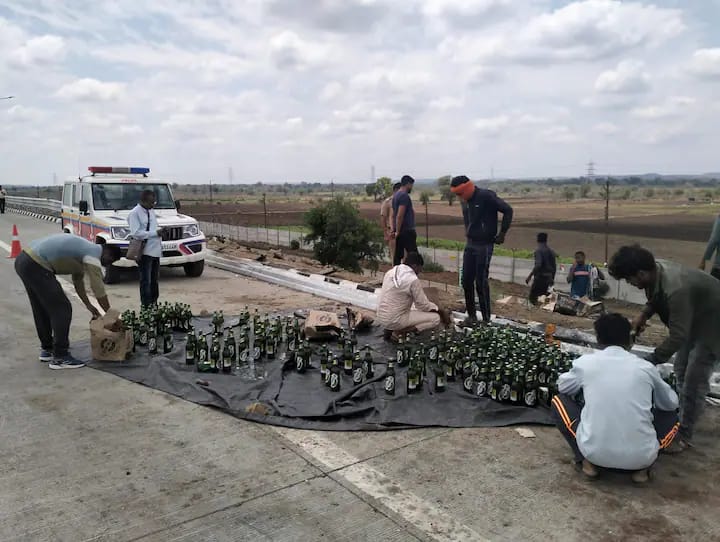 This incident took place today at around 4:30 am near channel number 52 on Samriddhi expressway. Preliminary information about the loss of approximately 9 to 10 lakh rupees in this incident. Fortunately no one was hurt.