Vidarbha activists staged a Coal Roko protest at Umred today demanding an Seprate Vidarbha statehood. Hundreds of Vidarbha activists participated in this protest led by the Vidarbha Jan Aandolan Samiti.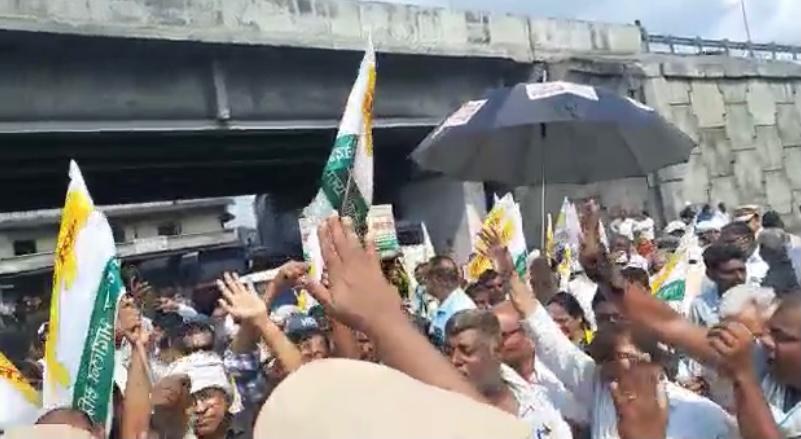 May 1st the foundation day of the state of Maharashtra, is observed as a black day by Vidarbha activist. Every year on this day the demand for a separate Vidarbha state is promoted. This year, the Vidarbha Jan Andolan Samiti held a Coal Roko protest in front of WCL's coal mine at Umred. Electricity is supplied to Maharashtra using coal from Vidarbha, so the demand for Vidarbha state by stopping coal in a symbolic manner was made through this movement.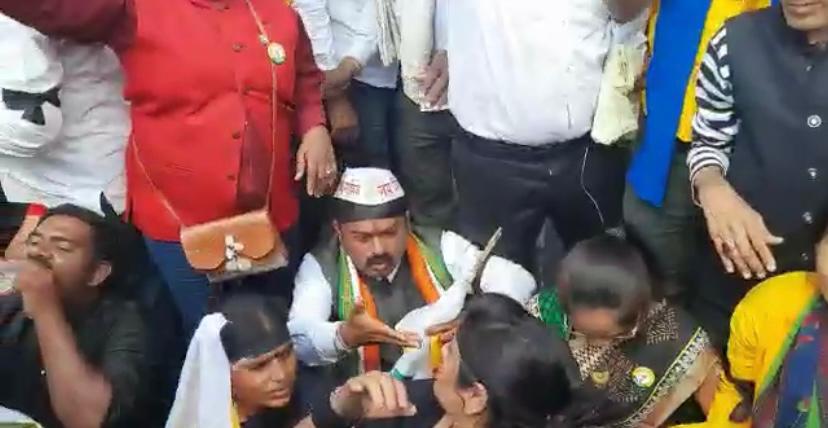 Hundreds of Vidarbha activists from Nagpur, Wardha, Chandrapur, Bhandara, Gondia and Gadchiroli participated in this Protest. Accusing the Maharashtra government of partiality, the agitators demanded a separate state of Vidarbha.