CMD Manoj Kumar inaugurated the sand segregation and processing plant, Surface Miner in Quarry-2A of Pouni-2 Mine and Transit Hostel in the Govari Township. He inspected mines in the area and took stock of preparations for the monsoon.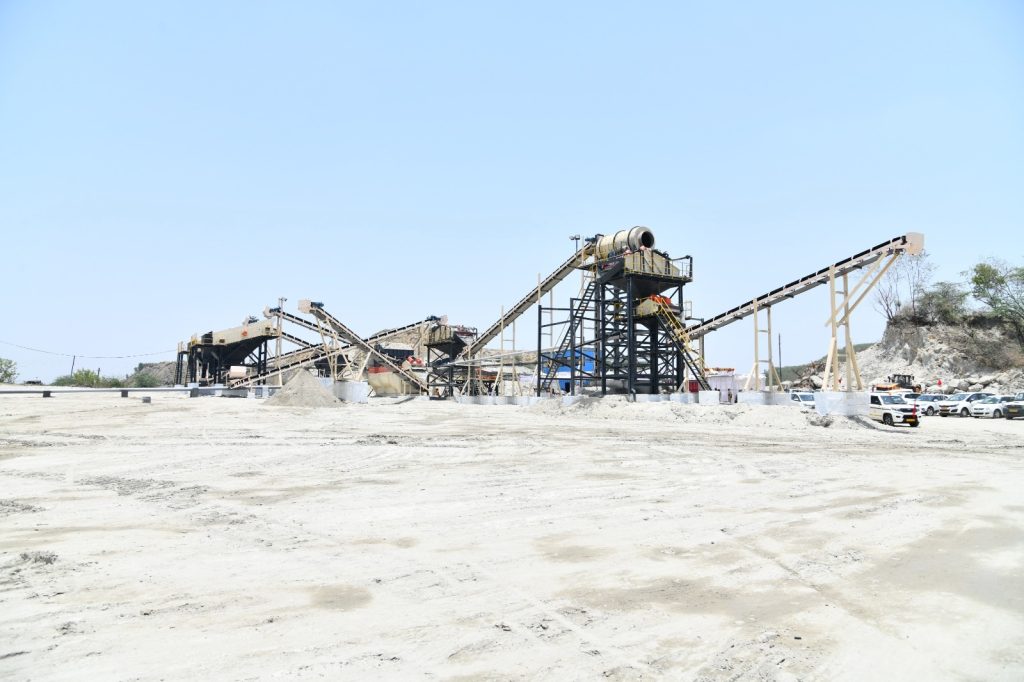 WCL is in continuous endeavour to promote environmental conservation through the use of latest technology. In another positive step in this direction, a Sand Segregation and Processing Plant was inaugurated at the Balarapur area of WCL. Sand segregated from the overburden from the coal mines will be used for the depillaring operations for underground mines of Ballarpur and Chandrapur area as well as for market demands. Sand will be available at a lower cost for construction activities, thus benefiting the general public. The capacity of this plant is 2000 cubic meters per day and is installed by CMPL at Ballarpur Open Cast Mine.
On 27.05.2023, during an event organized at the Balarapur area, WCL CMD Shri Manoj Kumar inaugurated this Sand Segregation and Processing Plant. In his inaugural address, he stated that the initiative to extract sand from overburden is a significant step towards environmental conservation and the protection of rivers. He commended the efforts of Shri. Subyasachi De, Area General Manager, Balarapur area and his team and extended his best wishes for the future.
Kumar and inaugurated the Transit Hostel in the Govari Township and a surface miner in Quarry-2A of Pouni-2 mine. The use of the surface miner will help eliminate blasting-related issues in mining and contribute to environmental conservation.
Kumar inspected the Sasti, Powni-2, Gauri Deep open cast mines and Gauri Deep railway siding. While appreciating the progress made, he gave necessary directions for improving the coal transportation.
During the visit, Kumar was accompanied by J.P. Dwivedi, Director Technical (Operations),Tarun Kumar Shrivastava, General Manager (Corporate Affairs), Subyasachi De, Area General Manager, Balarapur Area, and other senior officials.