Despite the purchase of smart traffic booths by the Nagpur Smart and Sustainable City Development Corporation Limited, the traffic police personnel deployed at 167 intersections have to stand under the scorching sun. NSSCDCL is setting up hi-tech traffic management booths at 150 locations in the city. So far only 12 booths have been installed and handed over to the traffic police. The smart and solar-powered traffic booths installed by NSSCDCL are yet to be opened for police, especially during summer or monsoon, to provide a convenient position for traffic constables to regulate vehicular traffic on the road.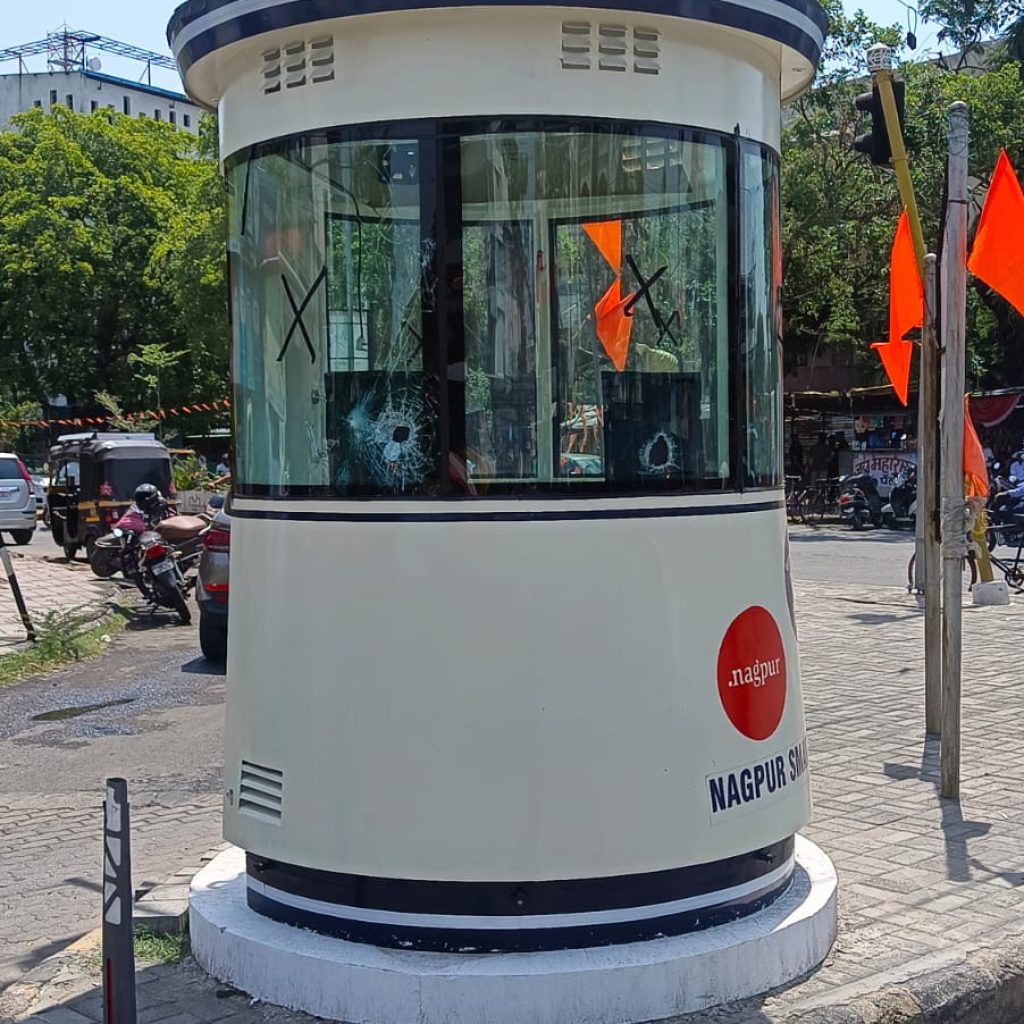 The booth is fitted with solar panels and has facilities like fan, first aid box, fire extinguisher, seating, potable water, mike and biometric door and CCTV Cameras. Each booth costs around Rs 5.25 lakh. As of now the traffic police received keys to 12 booths installed at intersections under four of the city's 11 traffic zones, many smart booths are still covered and yet to be operationalized in squares.
The tempreture is between 43 and 44 degrees Celsius, but why these smart traffic booths installed at various intersections are still rolled up, the traffic police have no proper place to sit and manage the traffic. These booths should be opened without further delay
Efforts are being made to provide booths for about 150 places, but due to lack of security arrangements, anti-social elements are becoming targets the booths. Recently, anti-social elements pelted stones at a very secure booth in Sambhaji Square late night, the smart city administration captured the image of two anti-social elements through the CCTV footage of the premises and informed the Pratap Nagar police station.