Vidarbha Industries Association Lady Entrepreneurs' Wing & Barrister Sheshrao Wankhede Trust [In memory of Late Smt Kusumtai Wankhede] organised the "Udyojika Swavalamban Mela" in association with SIDBI recently from 30th Sept to 3rd Oct 2023 at Kusumtai Wankhede Hall, Nagpur.
Udyojika Swavalamban Mela was inaugurated at the hands of Guest of Honour, Dr Sweta Pendse, Actor & Writer, Anjani Kumar Srivastava, GM & Regional Incharge, Pune Region, SIDBI. Chief Guest, Nitin Gadkari, Hon'ble Union Minister for Road Transport & Highways, New Delhi in his virtual message said VIA LEW is doing a great job, especially entrepreneurship is more important than technology and resources and VIA is working to awaken the entrepreneurship spirit in this region.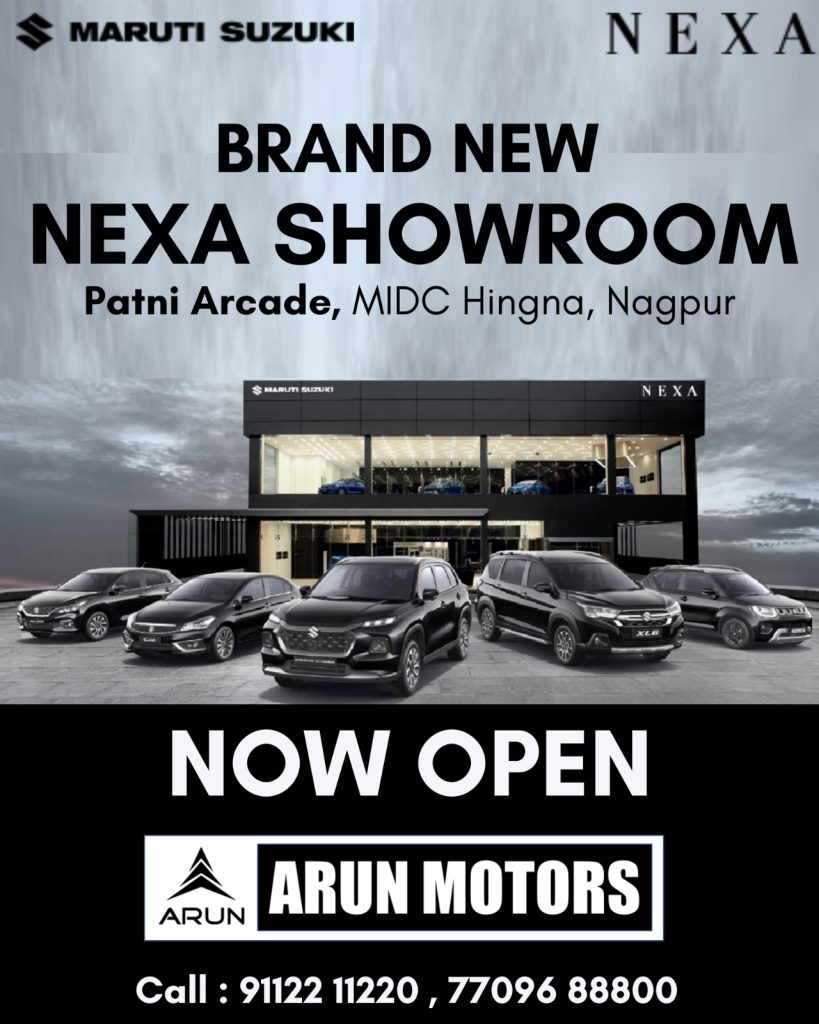 On the concluding day prize distribution function chief guest was Aanchal Goyal, IAS, Addl Commissioner of NMC Nagpur, Santosh Rao More, AGM of SIDBI and Ashish Doshi Secretary of VIA were graced the event. Aanchal Goyal appreciated the efforts taken by VIA LEW to promote the women entrepreneurs of the region. Udyojika is the appropriate platform to showcase their talent and promote the products, during her speech she shared the condition of girls in remote areas where they get married at the age of 15 years and due to lack of exposure, they are unable to take decisions for themselves. It is important to improve the conditions of women in villages. If we support weaker sections of the society then only we can see the positive changes in society.
Earlier Rashmi Kulkarni, Chairperson of VIA LEW gave briefing on Udyojika and the activities of LEW. She further said it was amazed to see the good response from rural and tribal participants. This year, we had given more than 15% stalls to rural and tribal people to encourage and promote their products from these areas.
Santosh Rao More appreciated the efforts of VIALEW team for meticulously and successfully organising the event. Further he assured that in coming years also he will provide all support. Ashish Doshi praised the Lady Entrepreneurs' Wing and a very vibrant wing of VIA, he congratulated to all team members.
Guest gave trophies to
'Best Lady Entrepreneur' to Rashmi Ranade from Wall 22 Handmades,
Winner of 'Best Presentation' won by Sumati Agrawal from Sungod Agfarm LLP,
Runner Up of 'Best Presentation' won by Aakanksha Burande from Swar Creations;
Winner of 'Best Salesmanship' won by Purnima Ghosh from NIMA'S Collection;
Runner up of 'Best Salesmanship' won by Bhawana Deshkar from Saaj Collection,
'Best Food Stall' won by Seema M. from Swami Samarth Foods
'Best Stall for Rural & Tribal' won by Vidya Nagrale from Samrudhi Gruh Udyog,
'Best Table Space' won by Rutuja Ingale from SWA and
A special support prize was given to Shafiq Kamal.
On this occasion, SIDBI also distributed some awards & facilitated winners with a cash prize of Rs.20,000 to each winner. SIDBI gave awards in various categories,
Best Artistic Products Award won by SVK,
Best out of waste award won by Chanda Kale from Ashadeep Organisation,
Best forest products award given to Disha Mahila Mahasangh – GSMT,
Best Handmade Products Award won by Vandhan Krushi Vikas,
Best Food Products Award won by Pushpa Uikey from Tribal Handicrafts.
SIDBI gave a special award to the Dynamic & Energetic Team of VIA LEW.
Program was conducted by Neelam Bowade & vote of thanks was given by Yogita Deshmukh secretary.
Prominently present were Poonam Lala, Sarla Kamdar, Sarita Pawar, Chitra Parate, Anjali Gupta, Dr Anita Rao, Vandana Sharma, Shachi Mallick, Reeta Lanjewar, Manisha Bawankar, Indu Kshirsagar, Poonam Gupta, Amandeep Kaur, Kalyani Hinganikar, Tejal Takshamwar and all SIDBI Team.