Can we just leave the oranges aside? There's more to Nagpur than the citrus giant. Yes! It is also called as the 'Tiger Capital of India' since it connects many Tiger Reserves. Also, the state of Maharashtra holds the 3rd highest place with population of Tigers. If you haven't really paid much attention to your city up until now, TLN will shake things up for you a tad bit. We bring you some fascinating trivia about the city whose human existence is about 3000 years old. Did you know the name Nagpur appears in the 10th century copper-plate inscription discovered at Devali in Wardha district.
Let's dive straight into the facts now:
Country's first textile mill
Central India Spinning and Weaving Company Ltd. was India's first textile mill started by the famous and one of the pioneers in the business, Jamshedji Tata. Since, it was inaugurated on January 1st, 1877, the day Queen Victoria took over as the Empress of India, it is also known as 'Empress Mill'.
Nagpur's Air Traffic Control (ATC) is the busiest in India
Nagpur's ATC is the busiest in India with more than 300 flights flying over the city every day. The city's geographic position and its linking to most major cities is the main reason for the enormous air traffic. Nagpur airport also became the first airport in the country to be certified with an ISO 27000.
Biggest chunk of Gold reserve
The country's biggest gold deposit rests with Nagpur's Reserve Bank of India. Nagpur is one of the regional offices of RBI. It is considered as the most secure locations in the country.
Double Diamond Crossing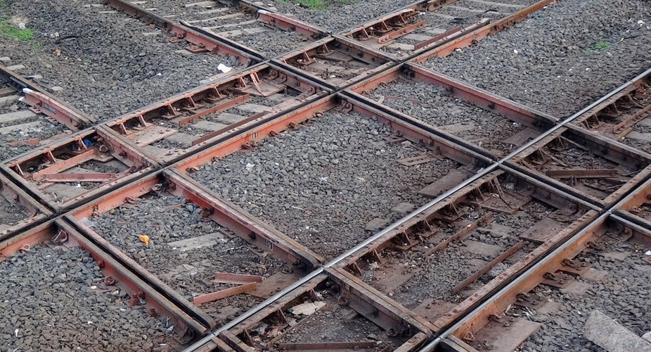 Nagpur is also known for one and the only diamond crossing in India. It is the only city in the country where North meets South meets West meets East.
MRO Facility
The Maintenance, Repair and Overhaul facility constructed at Nagpur by Boeing in MIHAN is only the second such facility in the world after Shanghai. The facility started with two 100×100 meter hangars to accommodate wide-bodied aircrafts like Boeing 777, 747 and 800s. Each of the two hangars can house four wide-bodied aircrafts and 6 narrow-bodied aircraft at a time.