Sanjay Bhakre Foundation's Marathi Play "Paper Boat" provided not only entertainment but also left a strong message for youngsters to ponder about.
Today's youngsters have a very short fuse and seem to get upset instantly when faced with problems. They treat the experience as part of "struggle" in life and loll in self-pity. Difficulties encountering life has the quality to give shape to personality. This seems to be the baseline of the Play "Paper Boat"
The play has been written by Prajakt Deshmukh and Directed by Sanjay Pendse that reveals how youngsters working in a Corporate world seen to look at words of wisdom given by elders in the Corporate World as outdated.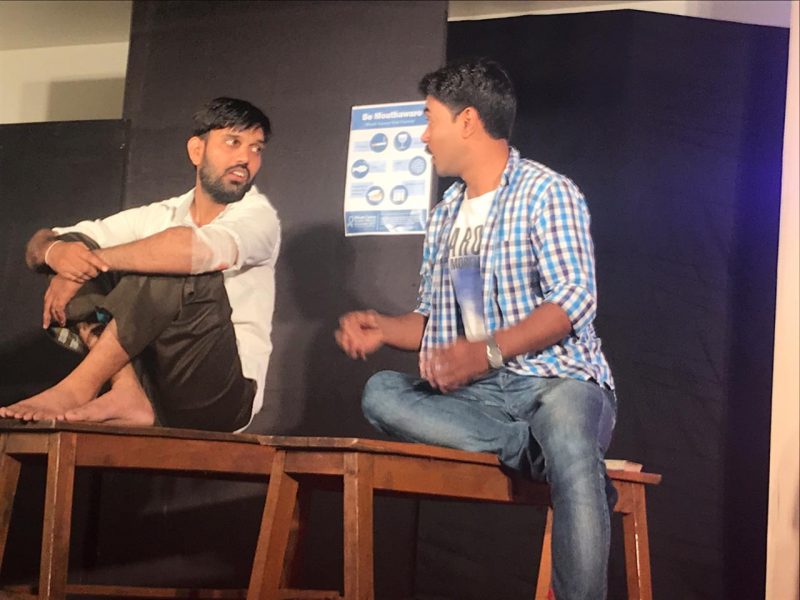 The entire drama takes place in the waiting room of a hospital that has the actors Captain, Joy and Nurse in it. Bhakre's effort in getting the best out of these three shows prominently in the play. The play has a strong message to give to the wavering mind and directionless boldness of youngsters.
If an individual can control himself when opportunity comes, he survives, but when the opportunity is missed, life gets into turmoil and tends to spin out of control. Sakshi Raut (Nurse) Sartha Pande(Captain), and Sankalp Payal (Joy) have done well in carrying the play to its successful conclusion.
Satish Kalbande has prepared sets, Lighting has been provided by Rushub Ghanorkar, Kanak Khapde has arranged Music. Shriram Dongre is Sutradhar. Anita Bhakre has produced the play.
Browse our collection of latest Nagpur entertainment news & Lifestyle, fashion, beauty information. Stay updated with Nagpur's very own 24*7 online news portal, THE LIVE NAGPUR.