Durga Ashtami, particularly in West Bengal is celebrated with huge enthusiasm. It is also known as Maha Ashtami. It falls on the Ashtami Tithi of the Ashwin month of Hindu calendar. This day is also known as Astra Puja, which means worshipping weapons.
In north India, the Kanya Pujan is performed during this day. A group of unmarried women and young teenagers are invited to the home. The faith behind this tradition is that these young women represent the Goddess Durga. The group of girls' feet is washed with water before they enter the house. The girls are prayed considering them to be an incarnation of Goddess Durga.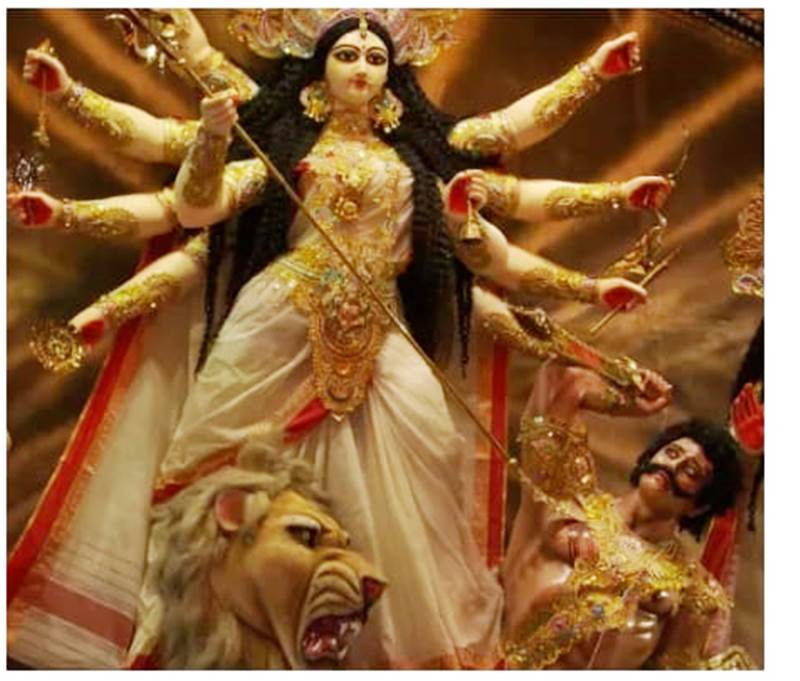 Durga Puja's first day is called Mahalaya. It signifies the arrival of Goddess Durga to the Earth. The celebrations begin on the sixth day, Shashti. For the next three days, the Goddess Durga is worshipped in her different incarnations. Goddess Durga is worshipped in the form of Goddess Lakshmi and Goddess Parvathi. Navratri is dedicated to the feminine divinity.  The celebrations end with Vijay Dashami. The loud chants of holy mantras are performed and huge processions towards the local rivers are carried out. In those local rivers, the idols are immersed and bid goodbye.
The ritual of immersing the idol into the river signifies the farewell from the Earth. It also denotes the meeting of the deity with her husband, Lord Shiva.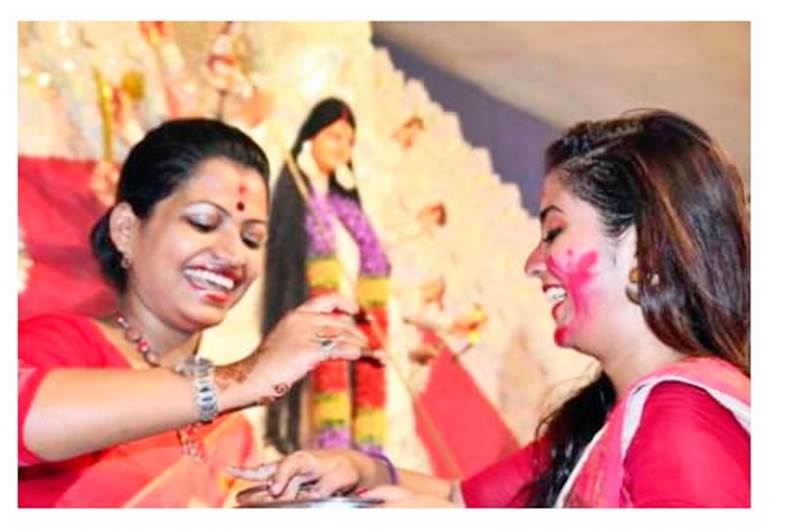 The tenth and the last day of Durga Puja are marked by Sindoor Khela. In this, the married Hindu women play with Sindoor. They smear the sindoor on the idol and as well as on the other married women. The act is representative of a good married life ahead. Widows and unmarried ladies have been prohibited from doing this act.
In West Bengal, Bihar, Assam, and Tripura, Durga Puja is also known as "Akalbodhan" which means the "the awakening of Goddess Durga", Shardiya Pujo, Sharodotsab, Maha Pujo, Maayer Pujo, Durga Pujo. In Bangladesh, Duga Puja is celebrated as Baghbati Puja.
Get all the latest and current news Nagpur here. For exclusive & live updates from Nagpur, stay connected with THE LIVE NAGPUR.