Orange city's own- Student of centre point school, Raunak Sadhwani becomes 65th  GM from the country at the age of 13 years 9 months and 26 days. He became 9 th youngest Grandmaster in the history of chess world. He is playing some sensational chess in FIDE Grand Swiss Chess.Com Tournament Douglas, Isle of man –United Kingdom. One of the strongest tournament in the history of chess world. He is competing with the world's best top players. It's an 11 round tournament started from 10 to 21 st Of October 2019.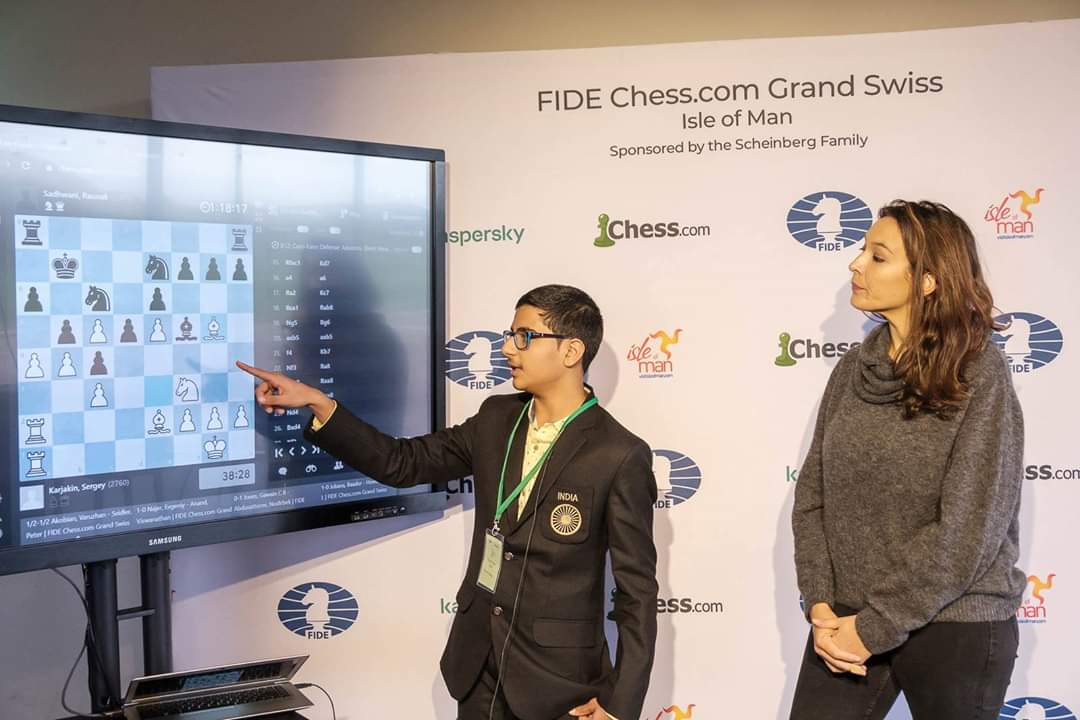 Getting entry was a quite difficult but the organizer gave him a wild card entry on the basis of top junior player from India. Raunak is playing sensational chess here with these Elite players, with 4 rounds in spare, he secured his final GM norm and also crossed rating of 2500. He is still unbeaten. He has to play 4 more rounds. Playing brilliant chess in such a strong field with an amazing performance he has moved from strength to strength and always trying to take his game to the next level.
5 times Former world champion –Vishwanathan Anand predicted a bright future for this young lad and he is staying true to the words of the legend. As per Vishy Anand – He is a huge talent of India. EXCITING thing is Anand and Raunak shares the same square of the chessboard A1 Square, he became 1st GM and Raunak became 65th GM (A chessboard has 64 squares) so Raunak started a new chessboard.
Raunak – Of course I am very happy to achieve my short term goal of becoming a GM but still my tournament is not over , now I want to focus on my remaining 4 rounds and than I will celebrate. I am happy, I fulfilled my parent's dream to become GM but my ultimate goal is to break my own records everyday and one day will come when I will become a world champion. I want to thank my parents who work tirelessly for me. I am very fortunate to have such parents in my life. I have no words for their sacrifices.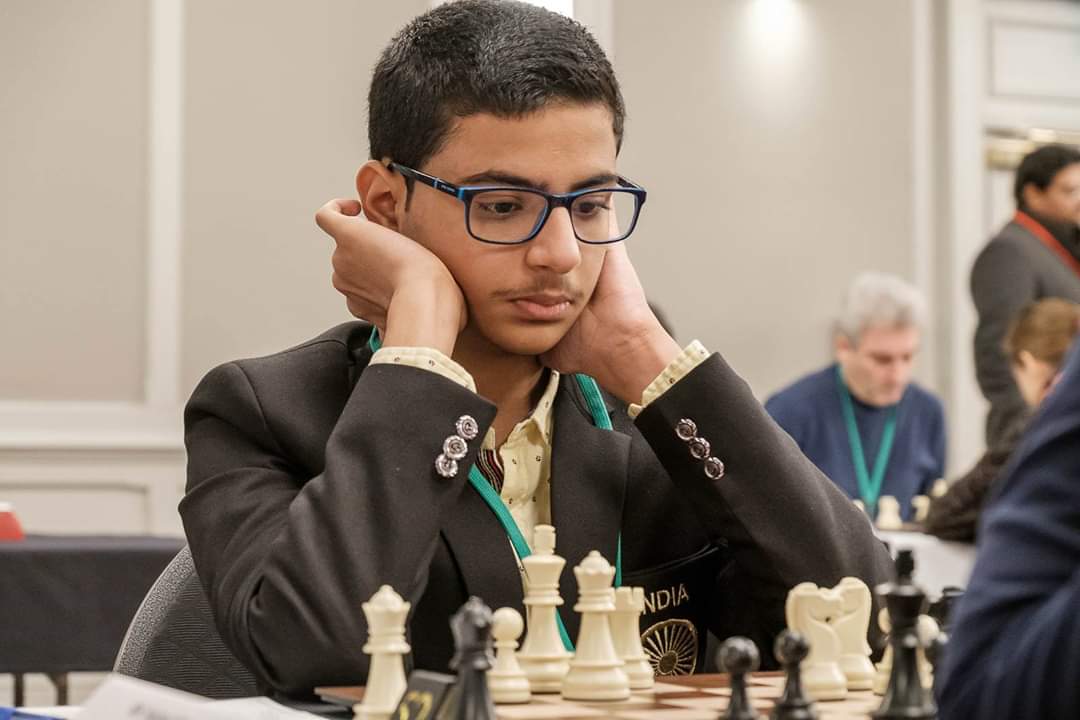 I want to thank my Sponsors Lakshya Sports and Sony production for their financial support. Big Thanks to World champion GM Vladmir Kramnik sir, his teaching is simply superb who changed my game totally and made me psychologically strong as well.
I want to thank my coach GM Swapnil Dhopade for his strong belief in my playing strength. I want to thank my School for always supporting me in each and every situation.
Parents – We are very happy on our son's greatest achievement. Now Nagpur has got its own GM. His hard work is paying off. Hope he will continue his form like this and achieve bigger heights as Sky is the only limit. Playing consistently with the strong opposition is not an easy job but he is giving his best and we are super proud of him.
Get the latest Nagpur sports news and breaking news and headlines from cricket, football, badminton, cycling, etc. Stay updated with Nagpur's very own 24*7 online news portal, THE LIVE NAGPUR.