The Maha Metro work on the Sitabuldi-Prajapati Nagar corridor is underway. As per information, 79% of work of 4 Viaduct has been completed, and the rail tracks are being installed for the metro route between Sitabuldi to Prajapati Nagar on a total of 8.30 km of metro road in Reach-4.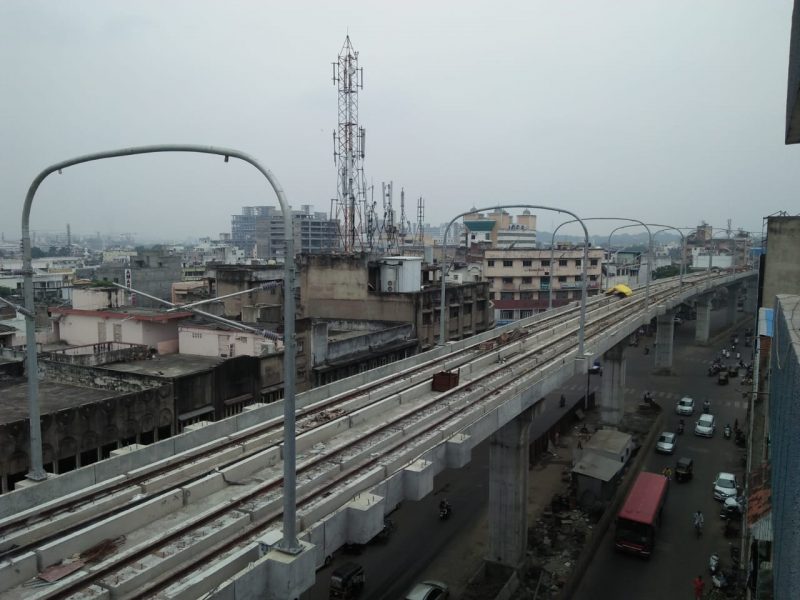 A total of 9 metro stations are proposed between the routes of Sitabuldi Interchange to Prajapati Nagar Metro Station. The proposed names of the stations are follows: Cotton Market, Nagpur Railway Station, Dosar Vaishya Chowk, Agarsen Chowk, Chitar Oli, Telephone exchange Chowk, Ambedkar Chowk Vaishnodevi Chowk, and Prajapati Nagar.
Central Avenue is a major route to the east and west Nagpur areas of Nagpur. Besides this metro route, the main trading area is Gandhinagar, Itwari, Market etc. Transportation is important for this area, and this is definitely going to be done through metro rail service. Due to the commercial nature of the Central Avenue area of ​​Nagpur, heavy traffic was coming from here.
With this it will be more convenient to visit Mayo Hospital, Railway Station, Cotton Market, Itwari Bazaar etc. after the beginning of passenger services on this route.
Get all the latest and current news Nagpur here. For an exclusive & live updates from the Nagpur, stay connected with THE LIVE NAGPUR.