Talented students of Centre Point School, Katol Road won applause and the Overall Championship Trophy in the Regional Olympics 2019 conducted on 19th Nov'19. The Regional Olympics – A World In Motion Competition is an educational initiative by Mahindra & Mahindra Ltd. It gives an opportunity to the young talents to unleash their passion in Automobile Engineering. This year the competition was jointly conducted by SAE India & Mahindra & Mahindra Ltd. wherein participants from 18 schools of the city competed in the Skimmer & Jet Toy Challenge.
In the class 5 category which was the Skimmer Challenge, CPS Katol Road students including Raunak Golchha, Aadyant Mane, Aanavi Dwivedi and Ananta Agrawal won. They received a Trophy & certificates and medals in the Presentation category.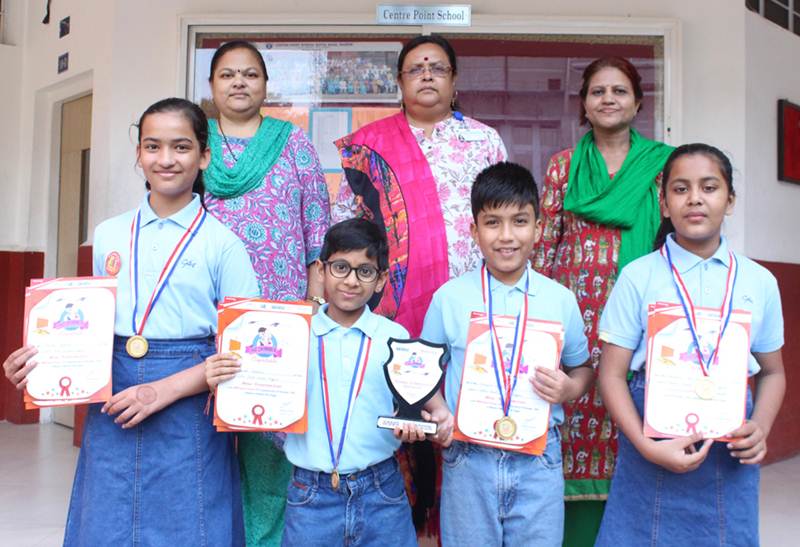 In the class 6 category which had Jet Toy Challenge, CPS Katol road participants Nikhil Sarna, Saumit Kripalani, Anannya Jaiswal and Omisha Jain brought laurels to the school by winning in the Distance, Speed and Economy category. They received trophies, medals & certificates. Out of the 5 categories the team from Centre Point School, Katol Road won in 3 categories and was awarded the Overall Championship Trophy. They have now qualified for the National Level Competition to be held in Chennai from 19th Dec'19.
The students received guidance from their teachers Mrs. Snehal Khobragade & Mrs. Sunitha Patel. The mentors and the winners were commended by Mrs. Shilpee Ganguly, Principal, CPS Katol Road, Vice Principals, staff & students.