A new body of the Indian Institute of Metals (IIM), Nagpur chapter was installed on Saturday, 30th November, in a grand function arranged in the Department of Metallurgical & Materials Engineering, VNIT, Nagpur.
The IIM is over 60 years old premier professional Metallurgical Institute set up to promote and advance the study and practice of the Science and the art of making and treating of metals and alloys and to promote just an honourable practice in Metallurgical profession. Established in 1946, the Institute activities include addressing practical and theoretical aspects of metallurgy of all ferrous and non-ferrous metals and alloys.
Ceramics and other disciplines and technologies allied to metallurgical problems also come under the scope of the Institute. The activities also include organising national and international technical conferences and programmes, research activities, publications, conducting qualifying examinations, etc.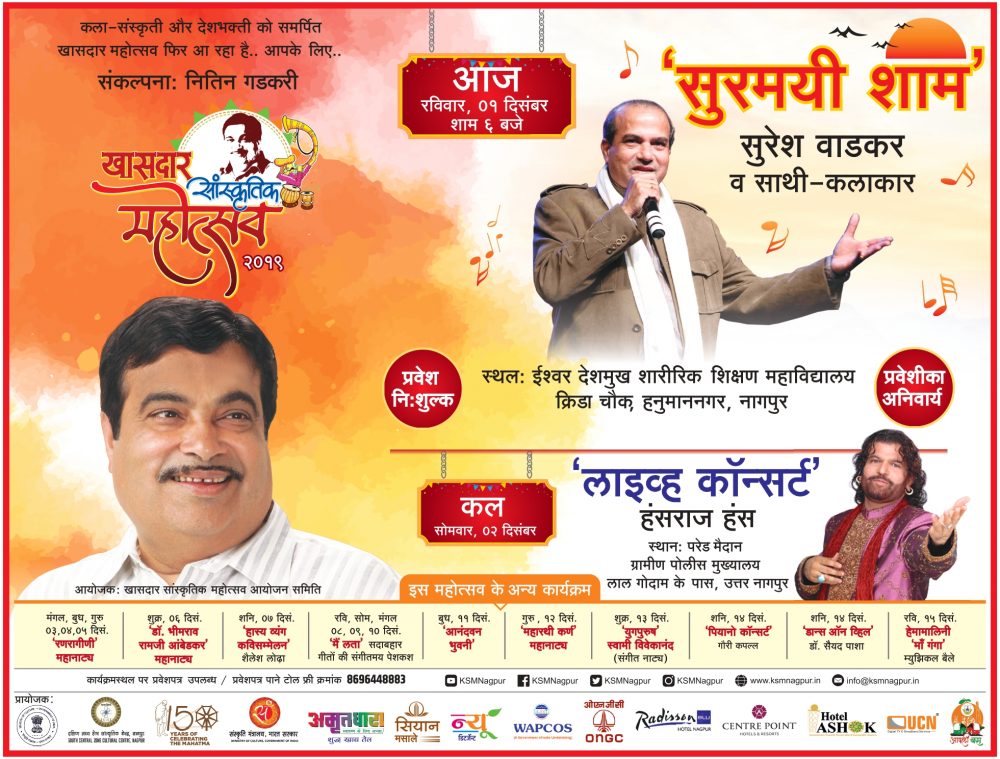 The elected body of the Nagpur chapter is chaired by Dr. Anupam Agnihotri, Director, JNARDDC, Nagpur. The other elected members include Mr. Moreshwar Zode, Executive Director, SAIL – MEL Chandrapur, as Vice Chairman, Prof. Dilip Peshwe, Secretary, Dr. Manjusha Thaware, Treasurer. The elected executive committee members included Shri. Parlewar, Director MSME, Dr. Pallavi Deshmukh, Prof. R. H. Tupkari, Prof. Pathak, Shri. S. M. Patwardhan, Director, Duraweld Plates Pvt. Ltd and Shri Ravi Agrawal, Technical Director Pooja Castings Pvt. Ltd.
During his address, Dr. Anupam Agnihotri laid out the plan of activities for the chapter for the year 2020.
IIM Nagpur chapter has actively been organizing various technical workshops, seminars in areas as Failure analysis, Metallurgy for Non-Metallurgists, Characterization of Materials etc. The chapter also co-ordinates the qualifying exams as AMIIM, on behalf of the Institute.
During the event, Shri Moreshwar Zode, an alumnus of the Department of MME, VNIT, was felicitated for his selection as Executive Director, SAIL. Dr. Kavita Pande Deshmukh was also felicitated during the event. Author of 5 books, 2 patents to her credit, an article in a prestigious Nature journal, also has the honor of sharing a research paper with the Nobel laureate John Good enough.