SVK Shikshan Sanstha an NGO, founded by Gayathri Vatsalya, working for Intellectually Challenged Adults, organised Walk-A-Thon "WE CARE", under its project Vatsalya, for the third consecutive year, to mark International day of Differently Abled Persons on 1st December, 2019 at 7am  at Walker's Road, Ramgiri, Civil Lines, Nagpur.
This event is very unique in nature as Nagpur witnessed people from all walks of life came together along with differently-abled persons such as Intellectually Challenged,  Physically, Visually Challenged and Deaf & Mute, to express, they CARE for each other. SVK aims that such an event will sensitize citizens about the skills and potential of differently-abled people, and promote equal opportunities for them in personal and professional settings.
Around 150 Differently-abled beneficiaries of SVK Shikshan Sanstha, Sir Gangadharrao Chitnavis Memorial Trust (Nagpur), Jeevandhara MR Workshop, Nagpur, Government Saraswathi Mahila Vasati Gruha, Nagpur  and Deaf & Dumb Residential School (Saoner) participated in this walk-a thon accompanied by other general public (students, sportspeople, working professionals, housewives etc) in support of inclusion and equality of differently-abled persons.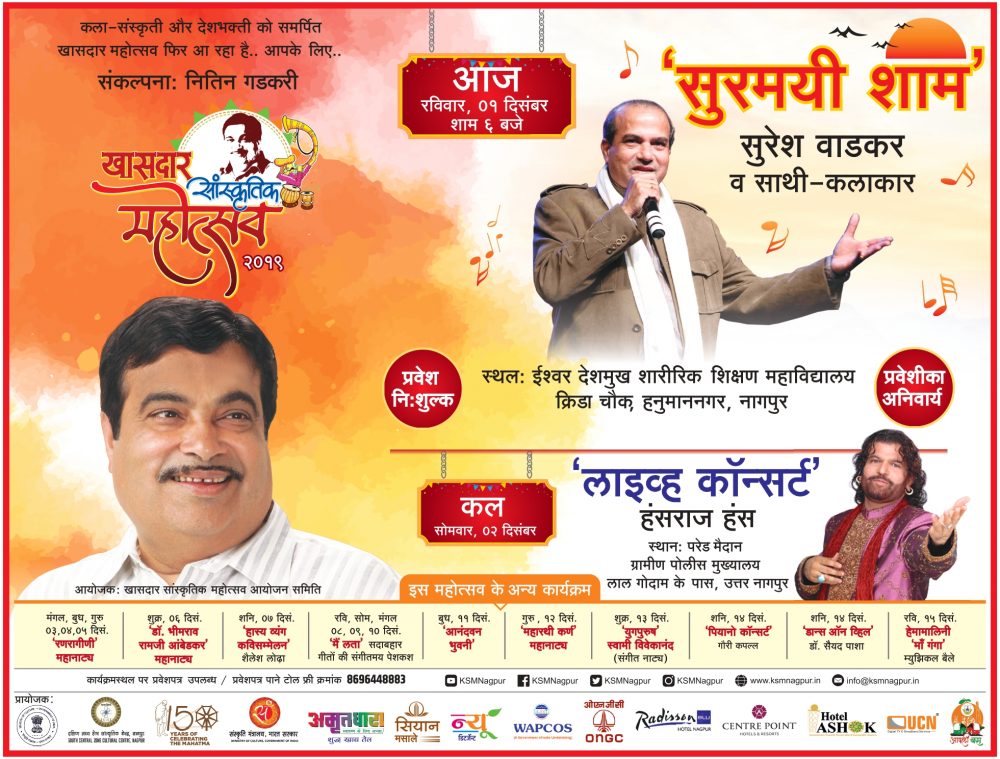 Chief Guest Shri.R.R.Mishra, CMD, WCL, Nagpur inaugurated the Walk A Thon and appreciated the efforts of SVK SHIKSHAN SANSTHA, while Shri Cyril Khisti, Former Director, Coal India, ShriPrashant Gurjar, Secretary, Orange City Runner Society, Shri Nitesh Babi, HDFC Housing Ltd, Smt Nidhi Mahto were prominently present.
The fundamental aim of Vatsalya's Walk-A-Thon is to show that WE CARE for each other and support Inclusive Society with Equal Opportunities, and to increase awareness and understanding of general people towards the desires, needs and capabilities of differently-abled people. Thus, support the differently-abled people to get their self-respect, rights, welfare and security in our society.
Walk A Thon is sponsored by Western Coalfields Ltd, co-sponsored by HDFC Housing Ltd, while Orange City Runners Society, under Shri Priyesh offered Technical assistance in organising the event smoothly, CP club (joggers park) is venue sponsor, Emmanuel Philip, MOD is the fitness partner and Big FM is the Radio partner.  This event is managed Intellectually Challenged Employees of SVK Shikshan Sanstha as organising committee and compered by Nikhil Gokhale and Isha Verma, while Vote of Thanks is rendered by Ankita Sur.