Attacks against police, medical officers and staff performing duties during the COVID-19 outbreak will not be tolerated and will be punished if found guilty, said Deputy Chief Minister Ajit Pawar. He said considering the current scenario it is our responsibility to fight against the coronavirus and do all possible things to not worsen the situation in the state.
Though there is a lockdown in the state for 21 days, the supply of essential commodities like milk, vegetables, fruits, medicines, cereals, cooking gas and other essential commodities are available. Nevertheless, the crowds of people shopping in the market are worrisome. And to reduce the crowd, Pawar suggested that local independent organizations should plan on making the necessary items available in their homes or in society.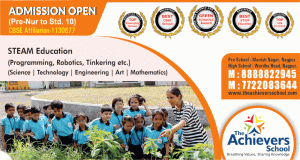 Ajit Pawar also informed that arrangements have been made in Baramati and Wai City. He also appealed that the community, NGOs should come forward to facilitate the meals to old age houses, students living in hostels, poor people living on the streets and the homeless.
There have been reports of violence from different parts of the state. Despite the lockdown, some traveling in milk tanker, attacks on cops in Vasai, Beed. While in Malegaon medical authorities were beaten by relatives of people. Such events are creating hindrance in the fight against 'Corona'. Pawar said that people should understand the condition of the state and cooperate with the police and government.