Supporting the government in the ongoing crisis, Shri Sai Mandir, Wardha Road will be donating an amount of rupees 31 lakhs to the chief minister relief fund for COVID-19.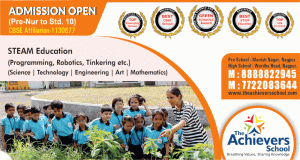 After a meeting held between the authorities of the temple, it was decided to offer a helping hand to the government.
The amount will be funded through the account of Shri Sai Mandir in Uco bank, Wardha road.