As we know the fondness for junk food is quite common among young generation and this vulnerable craving for this food quite an unhealthy one. This junk food merely chastens the people with its taste but in turn decreases the immunity of the person.
Most importantly, during this tumults situation of coronavirus pandemic the country is witnessing a complete lockdown to fight against the dreaded virus. So the parents should take extra care about the matter and not allow the children to consume these kinds of food.Especially the junk food items like wafers, kurkure, noodles and openly cooked Chinese food should avoid in this critical time. Here comes the responsibility of the homemaker/mother. Because it is her responsibility to provide healthy nutritious food to their children and family.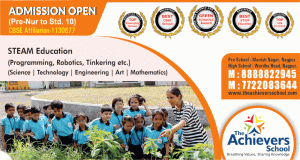 Dietician and Ayurvedacharya Dr Haribhau Maske remarked that home-cooked food is the best nutrition for the family. In ancient India, healthy food was given priority. Eating fruits or homemade fruit juices are excellent. Moong usal, green leafy vegetable, dal, rice, chapattis, fruits should be included in the diet. Different types of snacks can be prepared at home. Also avoid giving mobiles to children to' ward of infection of the virus. Avoid stale food. Make different dishes from rice. Use less oil. So it is advisable to eat healthy foods can any day be beneficial to human health than snacking on the unhealthy ones that increase different ailments risks.