As per the rules, a person going out with consent in the ongoing curfew should carry a pass issued by city police. This pass can be obtained by contacting the residential police station.
Till now many passes have been issued by Nagpur police which were dated till March 31. But as the curfew has been extended till April 14, the date on the passes which are already issued has also been extended.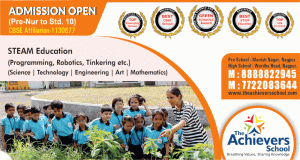 According to Bhushan Kumar Upadhye, Commissioner of Police, there is no need to come to police station to re-issue or renew the passes. All the passes have been presumed to be extended till April 14.