Hello friends, sweet-toothed people crave for nice desserts every now and then quarantined or free birds. But in times where movement is restricted, it is a great idea to indulge in light and less calorie dessert so that a little indulgence doesn't take you on a guilt trip.
Summers are setting in and freshness in any dish is refreshing. So here go ahead and enjoy yourself with your family. Stay Safe and Stay quarantined.
Ingredients:
Pineapple juice:100ml
Milk:100ml
Paneer:50g
Gelatin:100g
Sugar powder:100g
Marie Biscuit:1 packet
Butter :75g
Pineapple Cubes:100g (Fresh/tinned)
Cream:200 g and 200 g for garnish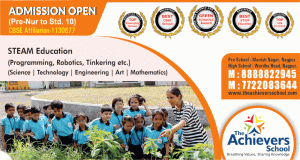 Prepare tin:
Use a shallow bottom tin or tin with a removable base and grease the base and sides. Crush Marie Biscuits into a coarse powder. Add melted butter over it and press to set in the pan as a base. Refrigerate till our cheese cake mix is ready
Method:
Blend crumbled paneer and half milk in a blender. Strain to get a thick extract. To this extract add balance milk, sugar, pineapple juice. Blend in a mixer. Remove this to a bowl.
Boil water ½ cup and add gelatin. Keep stirring till it comes to the room temperature and is gelatin is totally disolved.
Now add to the bowl of milk mixture, stirring all the time. Lastly add cream and whisk well.
You can add few cubes of pineapple to this mixture. Pour the prepared mix over the prepared tin and let it sit for 1 hour. Once set it can be brought down to refrigerator for service. Before service garnish with pineapple cubes and whipped cream swirls.
Tips:
Pineapple can be cut into slices, roundels or crushed to garnish If using fresh pineapple, you can stew it to make softer and sweeter Tinned pineapple can be used as it is Gelatin ( dissolved)should not be added while hot ,else milk will curdle Cream should be added last and then not churned or mixed in mixer.
Gelatin if of standard brand, works well in little less quantity too. Please use a good brand to ensure quality.