Lets pamper our palettes with some desi pancakes. Malpua s are consumed all over India on festive occasion. "Holi is one reason for malpuas and rains are a season for them"
Rains remind me of Jagjeet Singh' s gazal " Kheer ate' malpua khaan the mahina hai, saun da mahina yaaro saun da mahina hai"
Which means its rainy season and a month to eat kheer and malpuas .
So here you go , try this recipe, sent to you on demand by a friend
Ingredients:
Maida- 200 gms
Rava – 25 gms
Paneer – 75 gms
Milk – 150ml
Ghee for frying
Khoa – 75 gms
Sugar – 150 gms
Green Elachi powder – ½ tsp
Kesar – few strands
Baking powder a pinch
Badam- 10 to 12 slivered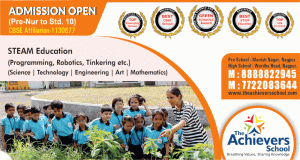 Method:
Crush paneer well. To the milk, mix maida and Rava, crushed paneer and crumbled khoa, whisk well, set this mixture to stand for 2 hours. Meanwhile, prepare sugar syrup by adding 150 ml water to sugar. Bring to boil and reduce till one string consistency is obtained.
Leave Kesar strands into the hot sugar syrup. To the milk, mix add green cardamom powder and baking powder. Whisk well so that no lumps remain and the batter becomes fluffy. In a flat pan, add ghee generously and let it heat. Now add the milk batter one serving spoon each to make small, flat, round discs. Fry them on slow fire turn the side, till both sides are golden and crisp. Once fried, immerse in sugar syrup for a minute, remove to a clean plate. Once all puas are plated pour remaining syrup over the puas. Garnish with slivered badams. Serve hot with kheer or rabri.
Tips: since the mix is of milk and milk products, it tends to colour fast while cooking, so keep the flame slow
You can either deep fry them or shallow fry them as per your choice
Sugar syrup should be one string consistency only, too thick or too thin can spoil the texture
One string syrup is tested by touching the syrup between your index finger and thumb and then trying to see if the syrup sticks to your finger when you separate them.