A 30-year-old COVID-19 patient, who was admitted at Government Medical College and Hospital (GMCH) in Akola on testing positive of a novel coronavirus, has allegedly committed suicide on April 11.
On the morning of April 11, the man slit his own throat in the washroom of the isolation ward.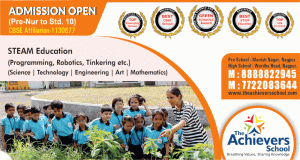 The man is said to be from Assam's Nagaon and was a migrant labourer in Akola, he was admitted in the hospital after he developed fever and cough. The man tested positive for coronavirus on April 10 evening.