Tukaram Mundhe, Municipal Commissioner has ordered to seal the area which falls under zone no. 3 of Ashinagar and zone no. 7 of Satranjipura. These areas are known to be the hot spot of Nagpur, as many positive cases have been found in these zones. This plan has been implemented to protect other areas from the spread of novel coronavirus.
Itabhatti Chowk Ring Road to the north-west, Pili Nadi to the north, Devendra Nagar, to the east to Kalmana Gate no. 1,  Koradi Line, southwest to Kawrapeth Shantinagar railway, west to Kanjihouse Chowk have been declared to be restricted zones.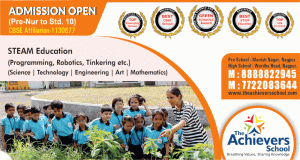 The order states that all incoming and outgoing routes to this area should be closed immediately and the boundary traffic of this area is closed till the next order.
The order came from the officers and staff working in the essential services of the Government and the semi-governmental service, urgent medical reasons as well as funerals, medical doctors concerned, medical staff shopkeepers, pathologists, ambulances, police personnel, and passersby.