The sudden wind and thunderstorm after a heatwave was a surprise for the citizens of Nagpur as on Saturday the city witnessed a rainfall along with thunderstorm and ghastly wind.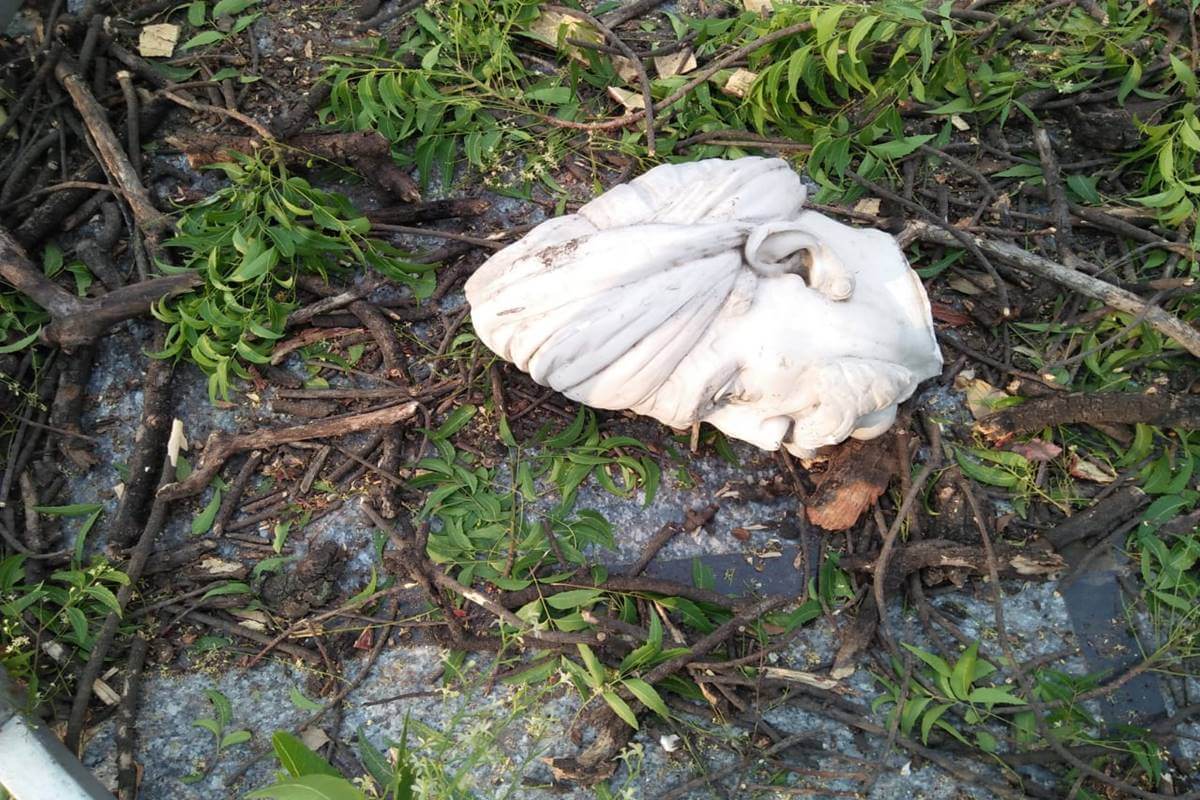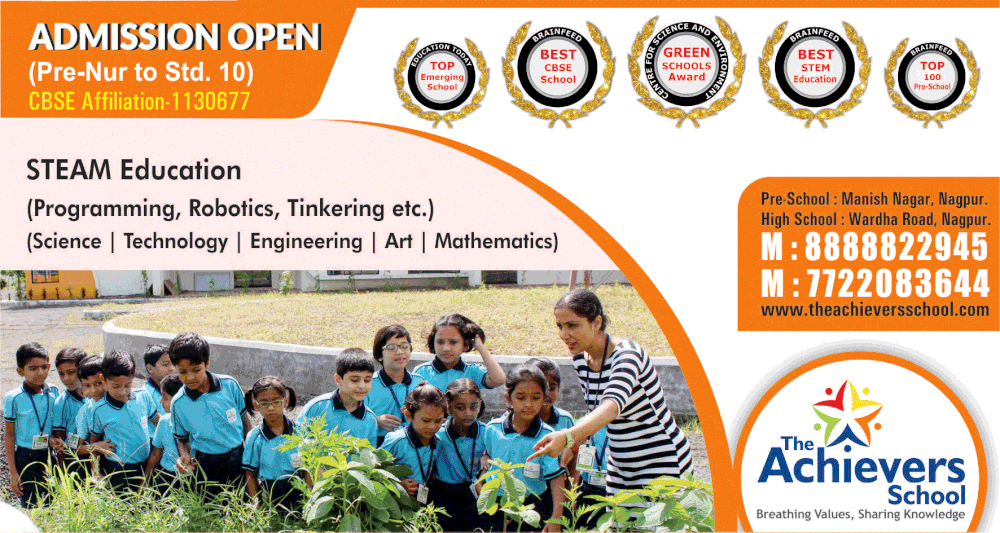 The unexpected rain was a sigh of relief for the residents from the scorching heat.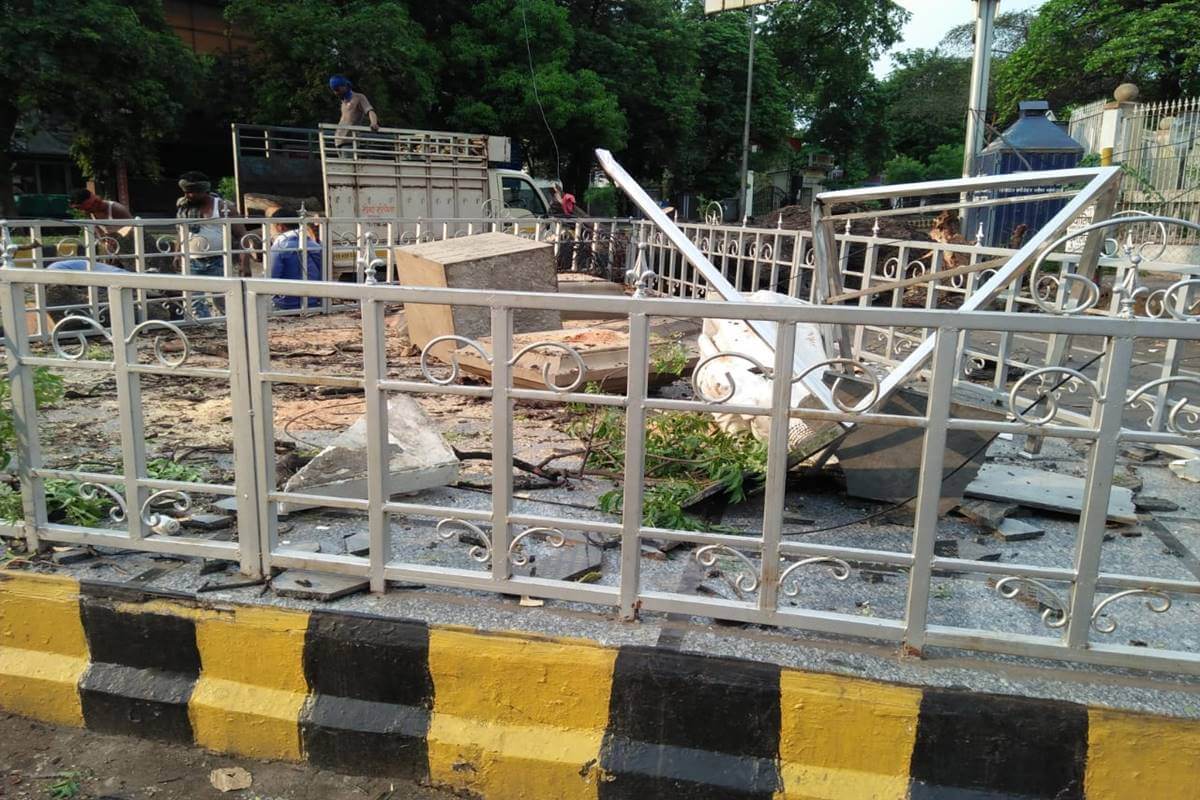 With the ghastly wind flowing in the city along with thunderstorm a tree near KP ground Memorial was uprooted and fell on the statue of Sir Seth Kasturchand Daga while completely destroying the memorial.