As per the state governments new regulations for lockdown 5 and ease of restrictions, the Nagpur Municipal Corporation, NMC has released a revised guideline circular.
The guidelines are to be put in effect from June 1 and are to be followed till June 30 for the containment of COVID-19.
Tukaram Mundhe, Municipal Commissioner, Nagpur Municipal Corporation, NMC has directed the extension of lockdown period upto and inclusive till midnight of June 30 2020.
The government of Maharashtra in exercise of the power confereed under section 2,3, and 4 of the epidemic act, 1897 has framed regulations for prevention of containment COVID-19 under notification no corona 2020/CR/58 aarogya- 5
National directives for COVID-19 management as specified in annexure II shall be followed throughout area of Nagpur city limit.
The movement of individual shall remain strictly prohibited between 9 pm to 5 am. Except for essential activities, police commissioner, Nagpur shall issue orders in the entire area of Nagpur cty limits ubder appropriate provisions of law, such as prohibitory orders under section 144 of CrPC,  and ensure strict compliance.
Persons above 65 years of age, persons with co morbidities , pregnant ladies and children below 10 years shall remain at  home except for essential and medical services.
In containment zones only essential services will be permitted with restrictions, to ensure that there is no movement of people in and out of these zones.   Except of medical emergency. Guidelines of  MoHFW shall be taken into consideration.
Following activities are additionally permitted with restriction, in NMC limits in phase as described below except in containment areas.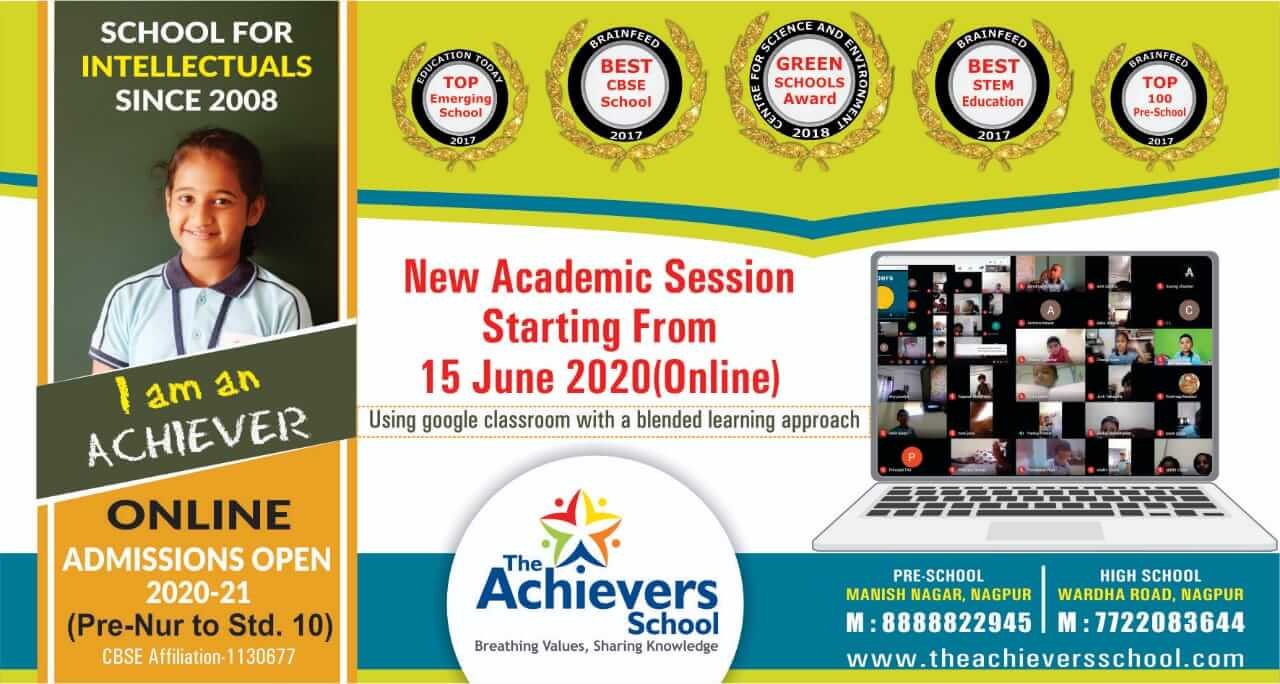 Mission begin again phase 1 with effect from June 3.
Outdoor physical activity, individual physical exercise like cycling jogging running walking shall be permitted in public open spaces including public private playground, ground belonging  society and institutions , gardens and promenades with following conditions.
This will be allowed between 5 am to 7 pm, No group activity will be permitted. However, children should be accompanied by an adult. People are advised to stay outdoors only for the purposes of physical activities for limited duration.
No other activity is permitted. People are permitted to use only nearby/neighborhood open spaces. Long distance travel will not be permitted. People are advised to avoid crowded open spaces. People are actively encouraged to use cycling as a form of physical exercise as it automatically ensures social distancing.
Activities related to self-employed people like plumbers, electricians, pest-control and technicians with social distancing norms and usage of masks and sanitization. Garages to mend vehicles and workshops with prior appointments.
All Government offices (excluding Emergency, health & Medical. treasuries, disaster management, police, food, & Civil Supply, FCI, N.Y.K., Municipal Services who can operate at the levels as per the need) will functions at 15% strength or minimum 15 employees whichever is more.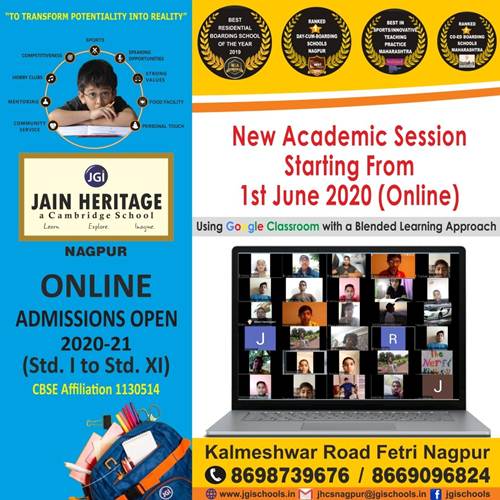 MISSION BEGIN Phase II (With Effect from 5'h June 2020)
All market areas & shops except malls and market complex, are allowed to function on Pl-P2 basic (shops on one side of road/lane/passage to be opened on odd dates while shops on the other side on even dates). from 9.00 am to 5.00 pm for non-essential goods shops as below with following conditions.
Dates Briefs Directions P1 Â Shops Permitted on odd dates, Shops facing towards North to East & South to East. P2 Shops Permitted on Even dates Shops facing towards North to West & South to West.
However if there is any confusion in regards of directions, it shall be clarified by the concerned Zonal officer of NMC.
The use of trial rooms in the shops will not be permitted for clothes, apparels and similar items to prevent spread of infections. Similarly exchange policy and return policy will not be permitted.
The shopkeepers will be responsible for ensuring social distancing norms in the shops and are encouraged to take measures such as foot markings on the floor, token system, home delivery etc.
People are advised to walk / to use cycles for shopping purposes and to use nearby/neighborhood markets as far as possible. Long distance travel for non-essential item will not be permitted.
People movement is allowed in following manner :
Taxi/Cab/aggregator Only essential 1+2
Rickshaw Only essential 1+2
four Wheeler Only essential l+2
Two Wheeler Only essential One Rider
MISSION BEGIN Phase III (with Effect from 8th June 2020)
All private offices can operate with up to 10% strength as per requirement, with remaining person working from home. However all the employer will take sensitization programs to educate the employees & to take adequate precautions on returning home so that vulnerable group especially the elderly is not infected.
The following activities will remain prohibited in Nagpur City limits.
Schools, colleges, educational, training. coaching institution etc. International air travel of passengers. except as permitted by MHA. Metro Rail. Passenger Movement by train and domestic air travel unless specifically allowed through separate orders and standard operating procedure (SOP) Cinema halls, gymnasiums, swimming pools, entertainment parks, theaters, bars and auditoriums, assembly halls and similar places.
Social/political/sports/ entertainment / academic/ cultural/ religious functions and large congregations.
Religious places/ places of worship for public, Barber Shops, Spas, Saloons Beauty Parlors. Shopping Malls, Hotels, Restaurants and Special directions to ensure movement of person and goods in certain cases.
All Authorities shall allow inter-state and Intra-State movement of medical professionals, nurses and para medical staff, sanitation personnel and ambulances. without any restriction. However inter-state and inter-district movement of persons shall continue to be regulated. The movement of stranded labour, migrant workers, pilgrim, tourists etc will continue to be regulated as per SOPs issued.
Similarly, movement of persons by shramik special trains and seafarers will continue to be regulated as per SOPS issued. Â Movement of lndian nationals stranded outside the country and of specified persons to travel abroad; evacuation of foreign nationals will be continued.
Use  of Aarogya Setu is necessary as it enables early identification of potential risk of infection, and thus acts as a shield for individuals and the community.  With a view to ensuring safety in offices and work places, employers on best efforts basis should ensure that Aarogya Setu is installed by all employees having compatible mobile phones.
 General instruction
Not with standing anything contained in this order, containment areas will continue to follow same health protocols, as laid down before this order.
Penal provisions
Any person violating these measures will be liable to be proceeded against as per the provisions of Section 51 to 60 of the Disaster Management Act, 2005 besides legal action under Sec. 188 of the IPC, and other legal provisions.