Given the current scenario of the lockdown, the Summer Camp was conducted online on what's app. The summer camp was free of cost for all children in the age group 5 to 12 years.  An overwhelming response of 100+ children was received. The team conducted daily activities through video sessions in two what's app groups.  Children in the age group 5 to 7 years in group 1 and 8 to 12 years in group 2.  Three activities were posted through what's app videos in each group every day from May 1st to May 12th, 2020.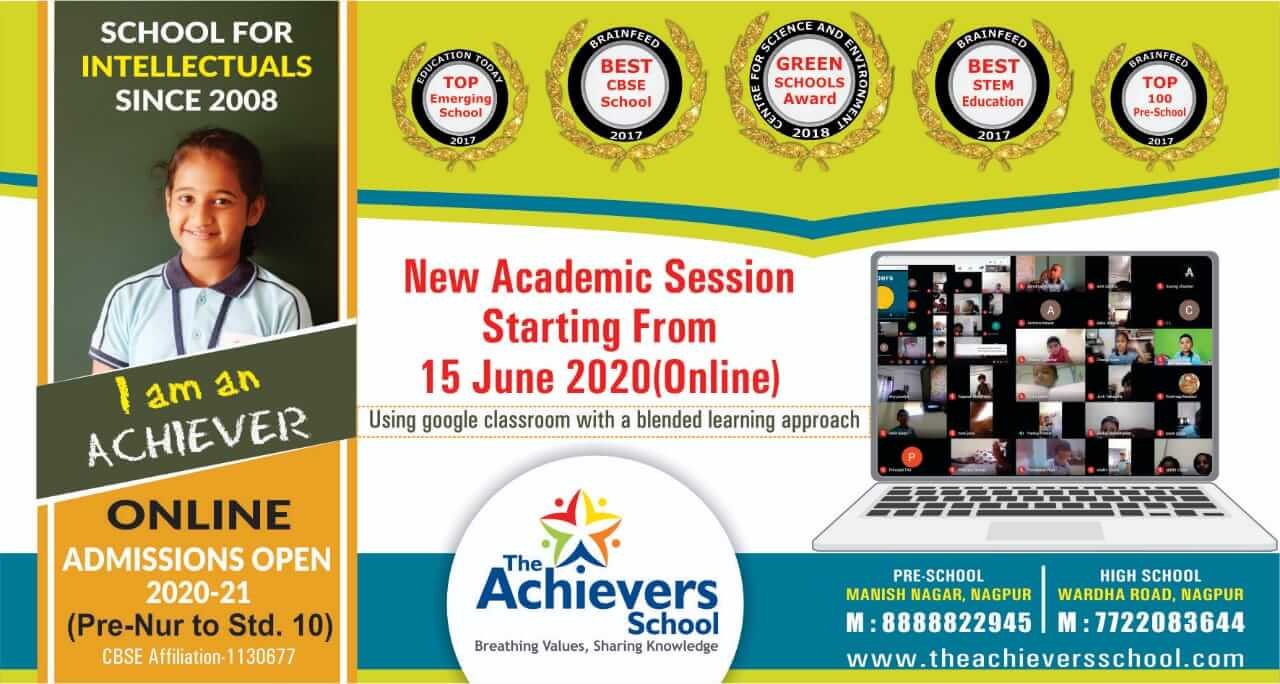 The "E" Summer Camp was designed and organized by Mrs. Babita Parekh with an aim to enable children channelize their energy into creative activities, to create cultural and social awareness among children, to enable children to learn new skills and also increase their physical fitness through exercise and games. A total of 11 creative activities were included in the program. One of the highlights of the program was Essay Competition for 8 to 12 years on "How I made the lockdown a positive experience" and Drawing Competition for age group 5 to 7 years on "Save Mother Earth" which received a good response from the children. The children were encouraged by posting winning entries and other activities in the Prime Minister's mygov website.
The children submitted videos of daily activities practiced by them on which they were assessed by the concerned teachers and were awarded merit points. A total of 54 prizes were announced starting with Summer Camp Prince/Princess, Overall Prizes for a maximum number of videos submitted and Special Prizes for all the activities in both the age groups.  Prizes for Essay and Drawing Competitions were also announced.
An expert team of resource persons Ms. Pooja Agarwal for Sanskrit shlokas, Ms. Neha Bisen for Zumba and Bollywood dance, Ms.Nameeta Tated for basics in German Language, Ms. Neha Sukhani for Super Brain Aasan, Ms. Sabina Pereira for English is Fun, Ms. Rohini Daniel for Art and Craft and Mr. Kaustabh Hemant Gulatkar for  Exercise with fun, were part of the Summer Camp Team 2020.