Crime has been a harsh reality of the society and the law and order have been working hard to avert and control crime and maintain Law and Order in the society.
Nagpur Police has always known for its fast actions and their adaptive methods and approach in various operations. Nagpur Police has been actively working 24*7 selflessly to assure the safety of the citizens even in the pandemic.
Nagpur police have taken many initiatives to reduce crimes in the city.
'Care' an Initiative for Juveniles in conflict with the law this initiative is especially for Juveniles in conflict with law in Nagpur City. With the help of various activities like habitation, business workshops, and games, counseling for them which helped them to reform and carry forward their study.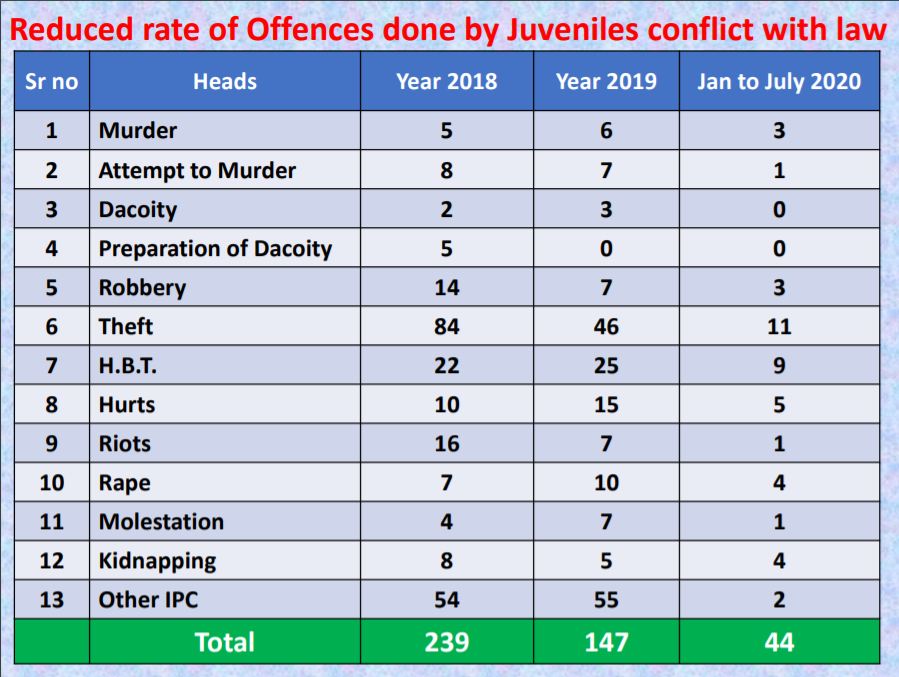 Standard Community Policing Schemes
The community police unit is being activated at police stations and crime branch. With proper collaboration between crime branch and police stations regular meetings with Doctors, Advocates, senior citizens, and reputed persons of society have been organised. Various issues of society are being discussed and accordingly remedy is planned and carried out.
Home Drop- An Initiative for Woman Safety
Home Drop- It was observed that there were many working women in the city who work late at night and they eventually fail to get transportation for returning home. It is being activated during 22:00 hrs to morning 06:00 hrs. These patrolling vehicles drop the needy women to their home as soon as we get a call on women helpline number 1091 or police control room number 100.
24* 7 Women helpline
For all women in the jurisdiction of Nagpur City, a 24*7 helpline number is being activated 1091/0712 – 2561222, immediate action is being taken on the call.
Chhatra Police
Students are the future of the nation and the police initiated a new concept of student and police coordination relation 'Chhatra Police' is an initiative for students only. In this regular workshop sessions in school, colleges for students, making them aware of cybercrimes, anti-narcotic drives are being conducted.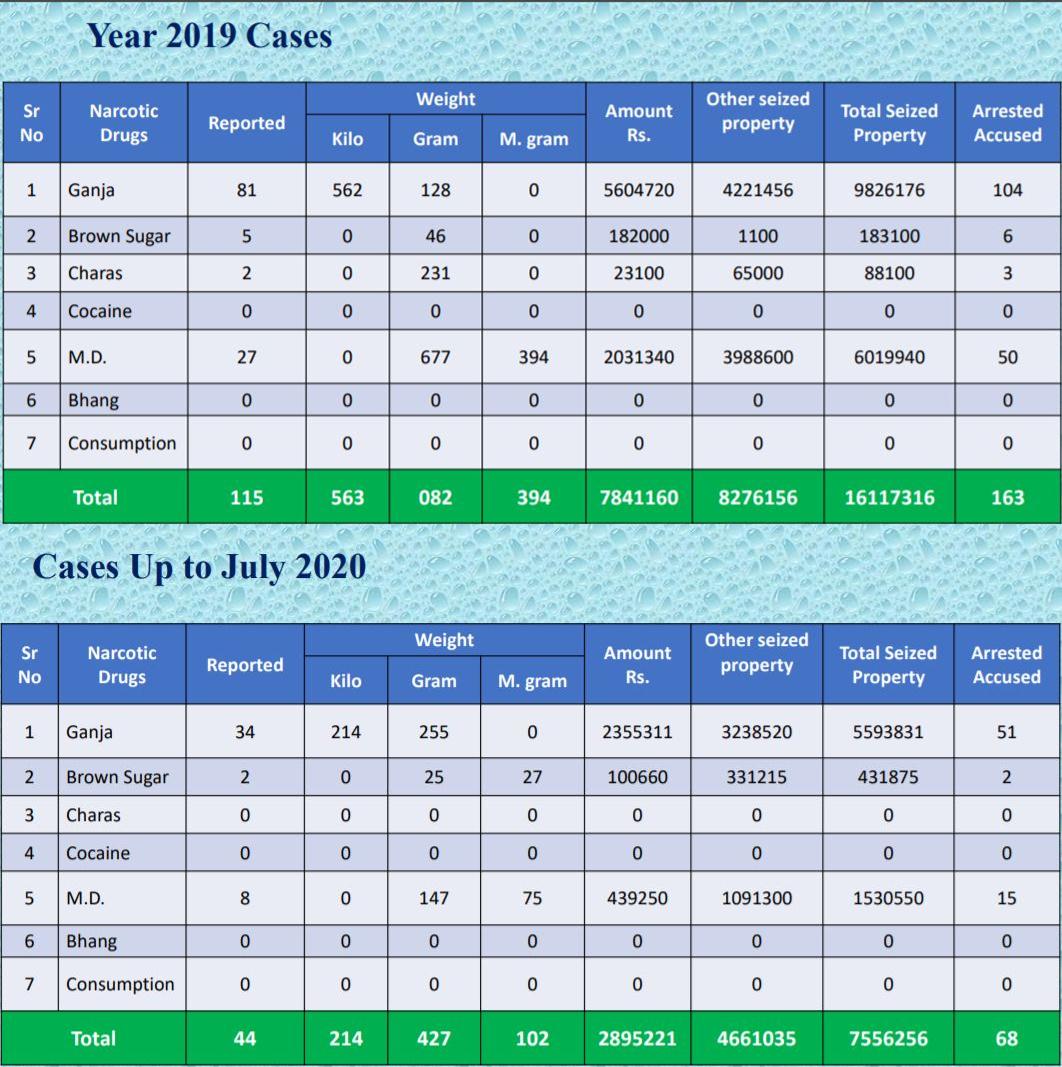 Criminal Adoption System
All the recorded body offenders in the jurisdiction of the police stations are taken into consideration and distributed to police personnel in an adoption manner. In this drive, police have to regularly check them and make surveillance on them and also to collect secret information about their antisocial activity and if anything suspicious found, necessary preventive action should be taken.
Operation Crack Down
This is a special drive arranged at the police station level as well as the crime branch level. During the drive all recorded criminals are being checked, information about their current mobile number, working profile for livelihood are taken on record.
Operation Wipe Out
This is a special drive arranged at the police station level as well as a crime branch level, in which the information regarding illegal activities has been collected and successful raids have been carried out. This drive is carried out within regular intervals.
Operation Hands up
This is an operation specially organised for busting goons who possess illegal weapons.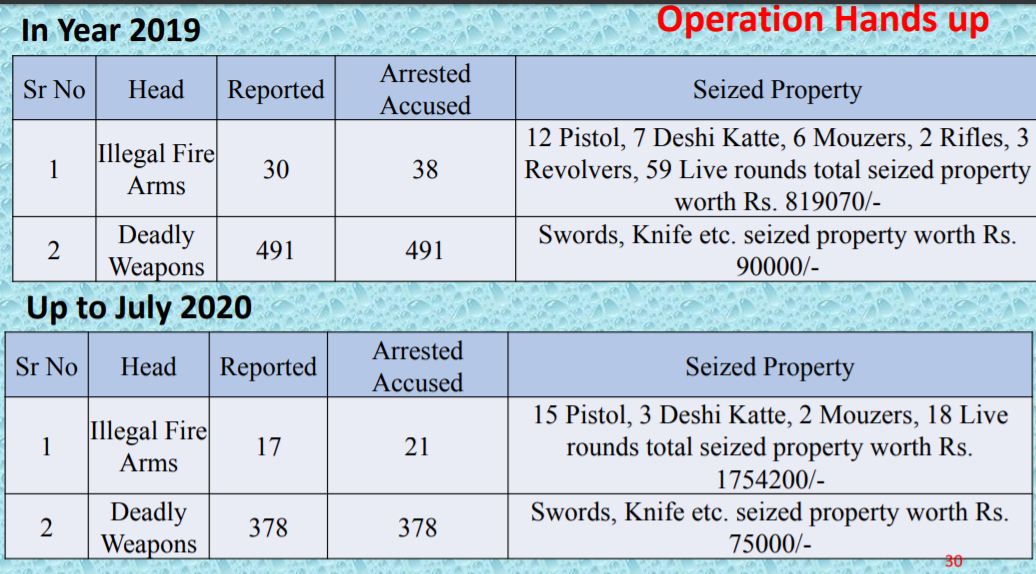 Operation Street Drive
This is an intensive drive against anti-social elements who drink alcohol in open places, grounds, or in deserted places.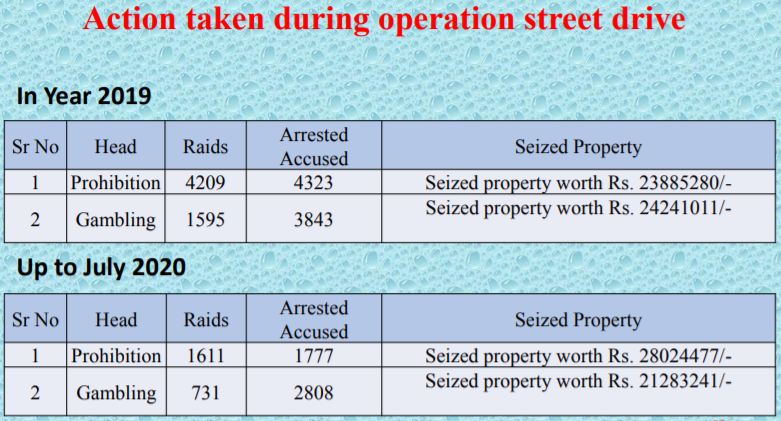 Operation HIT Squad
This squad is active in all police stations of Nagpur City. This squad regularly checks Externees and if found necessary action is being taken by HIT Squad. We have done cases under section 142 of Bombay Police Act.
Operation wash Out
In operation wash out effective preventive action on habitual offenders and criminals. During operation wash out we have kept 51 dangerous criminals behind the bars under M.P.D.A. Act. (Maharashtra Prevention of Dangerous Activity Act). 34 Operation wash Out We have arrested 117 criminals of 18 gangs in various serious offenses and booked them in MCOCA.
Intelligence Squad
The main work of the Intelligence squad is to collect intelligence reports from the jurisdiction regarding rivalry between groups of criminals, and further necessary preventive actions are taken in this respect.
Criminal Dozier
We are maintaining criminal records in the form of dozier of recorded criminals. In these dozier total information of criminals like their mobile numbers, family members, Advocates, friends, enemies, regularly visiting spaces, current photographs, their habits, etc are kept.
C.O.C. coordination squad (Camera Operational Centre)
We have deputed a squad at C.O.C. centre for helping investigating Officers to get CCTV footage required during investigations. This squad has helped in detecting many serious crimes in Nagpur City.