Taking stern action against the rule-breakers, Nagpur Municipal Corporation's nuisance squad on Tuesday took action against those who were not wearing masks.

Nagpur Municipal Corporation's nuisance squad on Tuesday (September 8) took action against 649 citizens without masks and recovered a fine of Rs 1, 29,800 from them.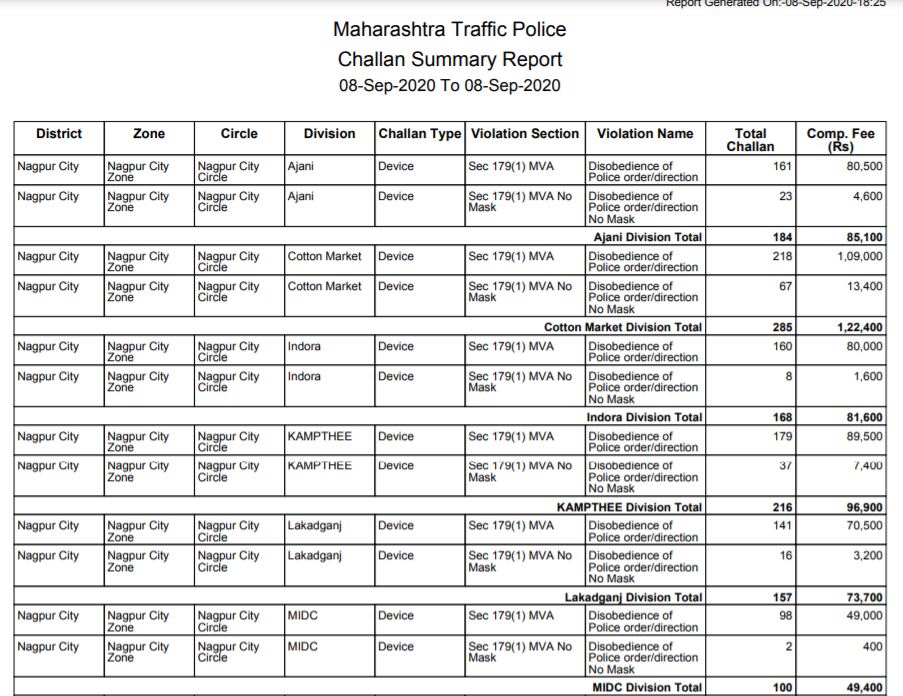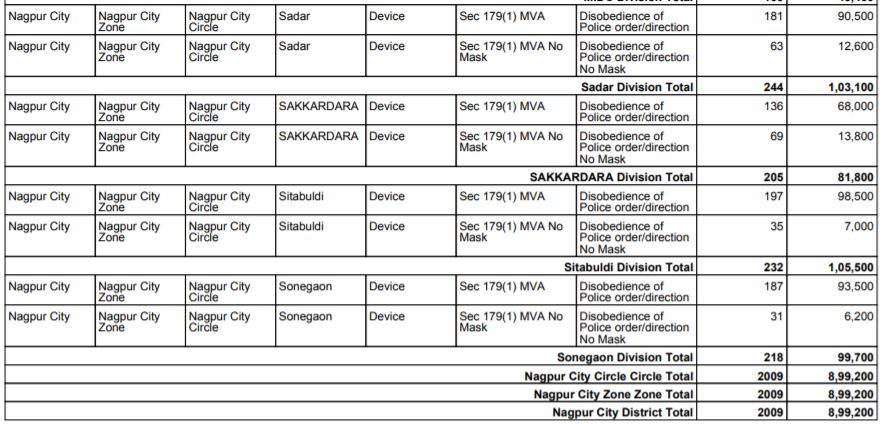 In the last five days, search teams took action against 1785 citizens and recovered fine of Rs. 3, 57,000 / – has been recovered.

The cases of corona positive are increasing in Nagpur. The death toll is also rising sharply. The civic administration has given guidelines to follow to prevent the corona as wearing of masks, adherence to social distancing, hand washing etc.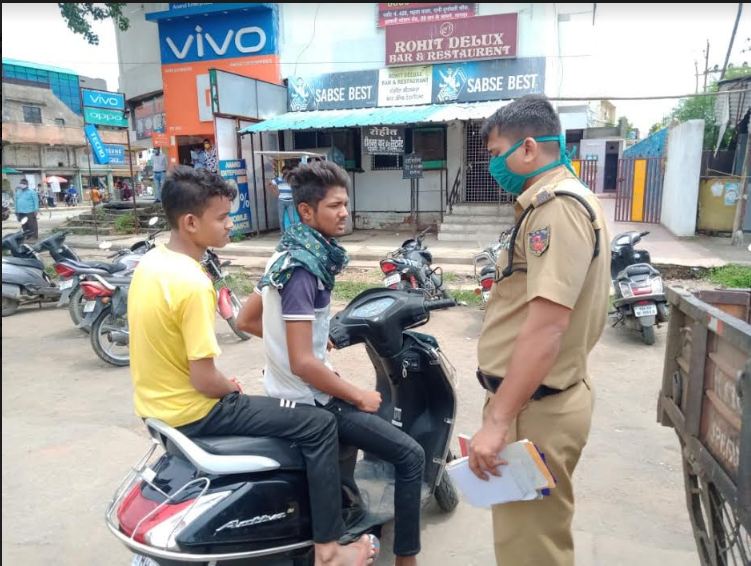 However, as the citizens did not follow the instructions, 180 jawans of the search team took action and recovered the fine. Nagpur police personnel also arrested irresponsible citizens in Dharampeth, Nehrunagar and Dhantoli zones.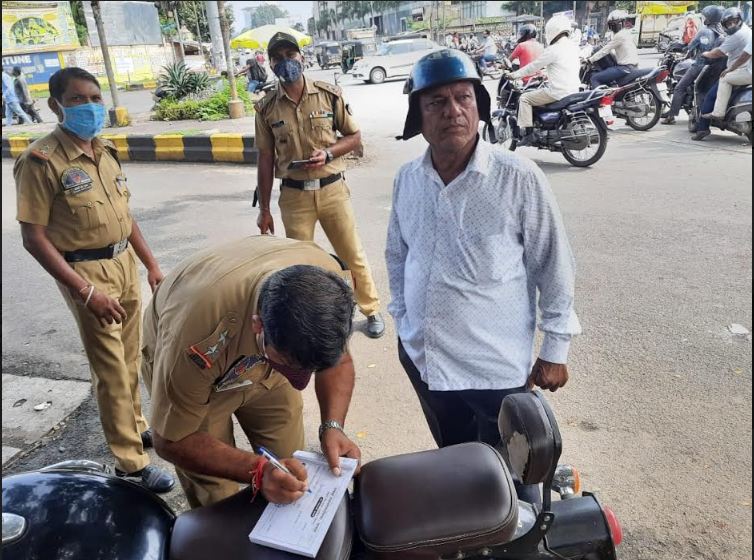 58 under Laxminagar zone, 204 under Dharampeth zone, 35 under Hanuman Nagar zone, 58 under Dhantoli zone, 34 under Nehrunagar zone, 40 under Gandhibagh zone, 24 under Sataranjipura zone, 13 under Lakdaganj zone, 43 under Ashinagar zone, and 135 under Mangalwari zone.
Till now Rs 8, 99,200 fine has been collected in Nagpur District.