With World and India on a reopening mode, Nagpur was not far behind. After almost seven months Nagpur saw a few exhibitions in the city. As Nagpur has extended the lockdown with the same guideline city's shoppers made the most of their weekend and tried their hand in some shopping.
One such exhibition was held at Tuli Imperial, one of the most lavish hotels of orange city, named 'Sutraa'. Like any other exhibition, it was also a sort of delight for shoppers. The exhibition had everything from attractive sarees to Kurtis to home décor things, to men's wear everything. Materials from Lucknow to Jaipur to Mumbai to Kochi all were available in this exhibition.
Prashant Sharma, one of the people shopping in the city said, "almost after seven months I am coming out with my family and it feels nice, the fear of COVID is still there but we are trying to overcome that and still be here."
But closed places like these might increase the risk of spread of diseases as you can see in the photos people have completely forgotten about social distancing norms. After a lot of effort, the COVID situation in the city has finally come under control but it will take a matter of time again to get out of control if such events continue.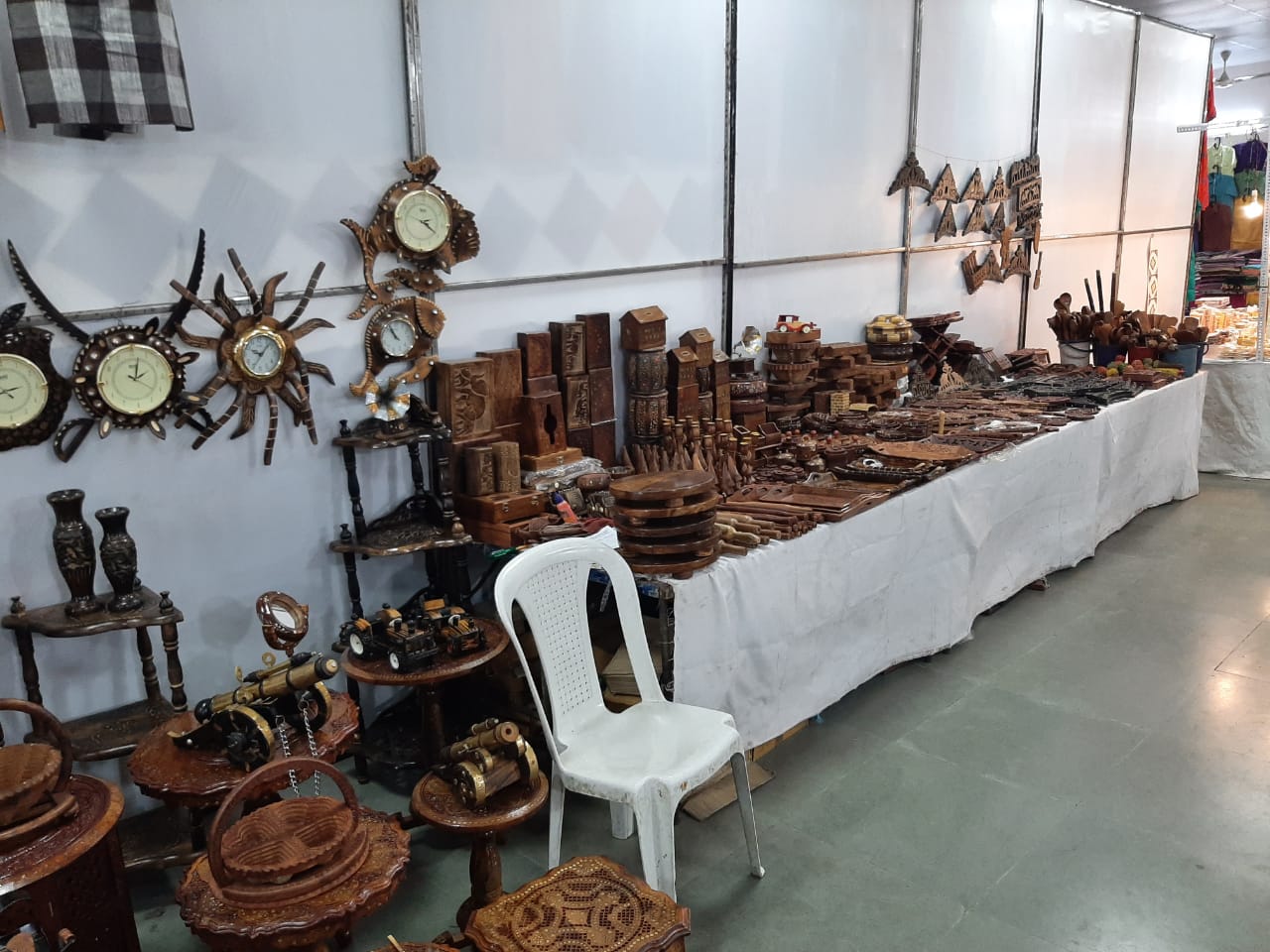 Another such exhibition was held in Parate hall in Khamla named 'Handloom Shopping Centers'. This exhibition had a different scenario. The exhibition mainly wore a deserted look. Were few people were seen here, you can call it the COVID fear, the economic distress, the crowd here was merely negligible. The shop owners said that mostly at this time of the year we have many customers, people do their Diwali shopping at this time of the year, but this year the pandemic fear has taken its toll with very few people shopping and affecting our business and livelihood.