With an aim to provide a platform and to encourage all the emerging artists of the city, Maha Metro and Sur Sangam jointly organized a musical program at Sitabuldi Interchange Station on Monday evening.
Music lovers, senior citizens as well as the metro commuters enjoyed the lovely performances by a well known duo from the city, Sachin and Surabhi Dhomane. The audience got a lively feast of Hindi and Marathi songs on this occasion.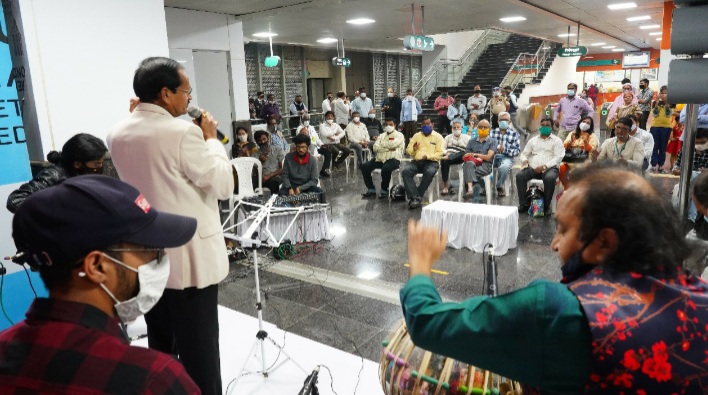 Songs based on patriotic, classical music as well as intelligible music were performed in the program. Apart from Sachin and Surabhi Dhomne, Mangesh Deshpande, Shriya Mendhi and Rishabh Dhomne also made presentations.

A special band stand has been set up at Sitabardi Interchange Station for the event. And Maha Metro is trying to establish a similar band stand at other Metro stations as well. Nagpur-based Sur Sangam Group has taken the lead in organizing such events in Metro.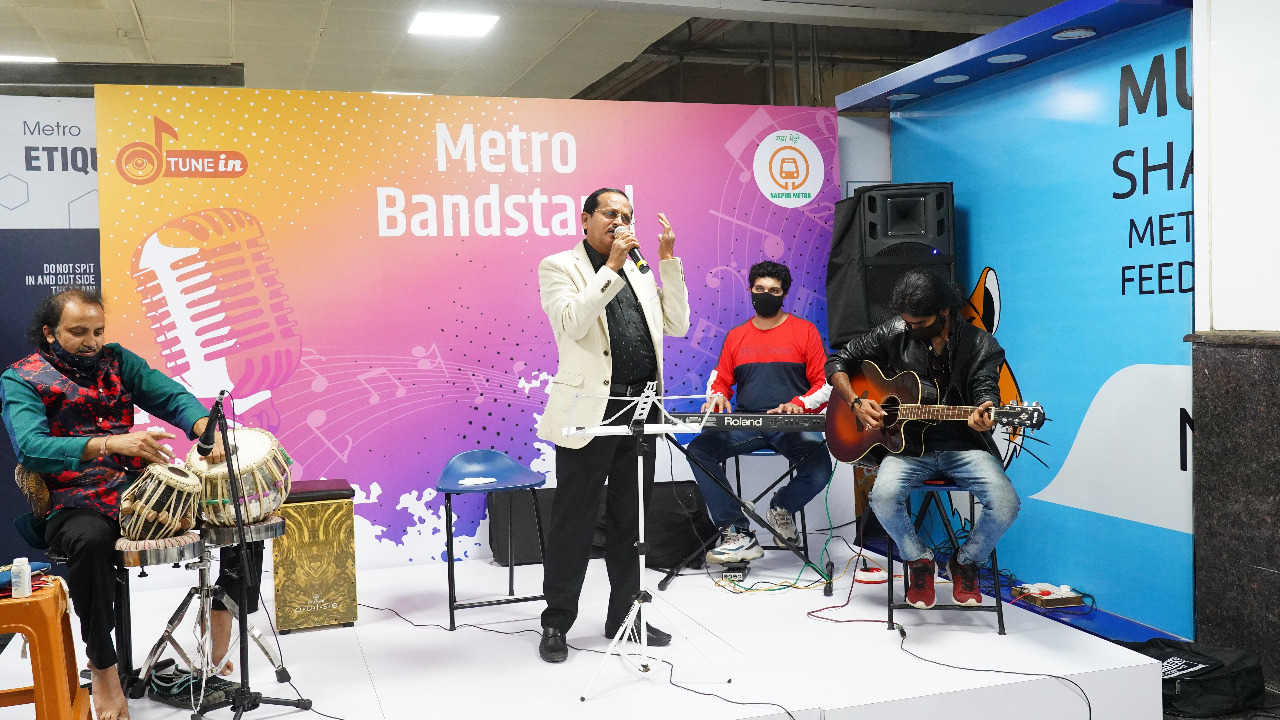 The initiative to put a musical show at metro stations is with an intention to boost up the music lovers to come forward and prepare themselves for a better tomorrow.
Maha Metro appeals to the artists who want to perform in Nagpur to contact Maha Metro or Sur Sangam. Maha Metro is also appealing to the people of Nagpur to take advantage of this initiative. Maha Metro has appealed to more and more art lovers to visit and enjoy this event.