Nagpur Division recorded 19.75 percent voting during the morning session for the Graduate Constituency election on Tuesday.
A total of 322 polling stations were step up this year out of which 162 total polling stations have been prepared in Nagpur.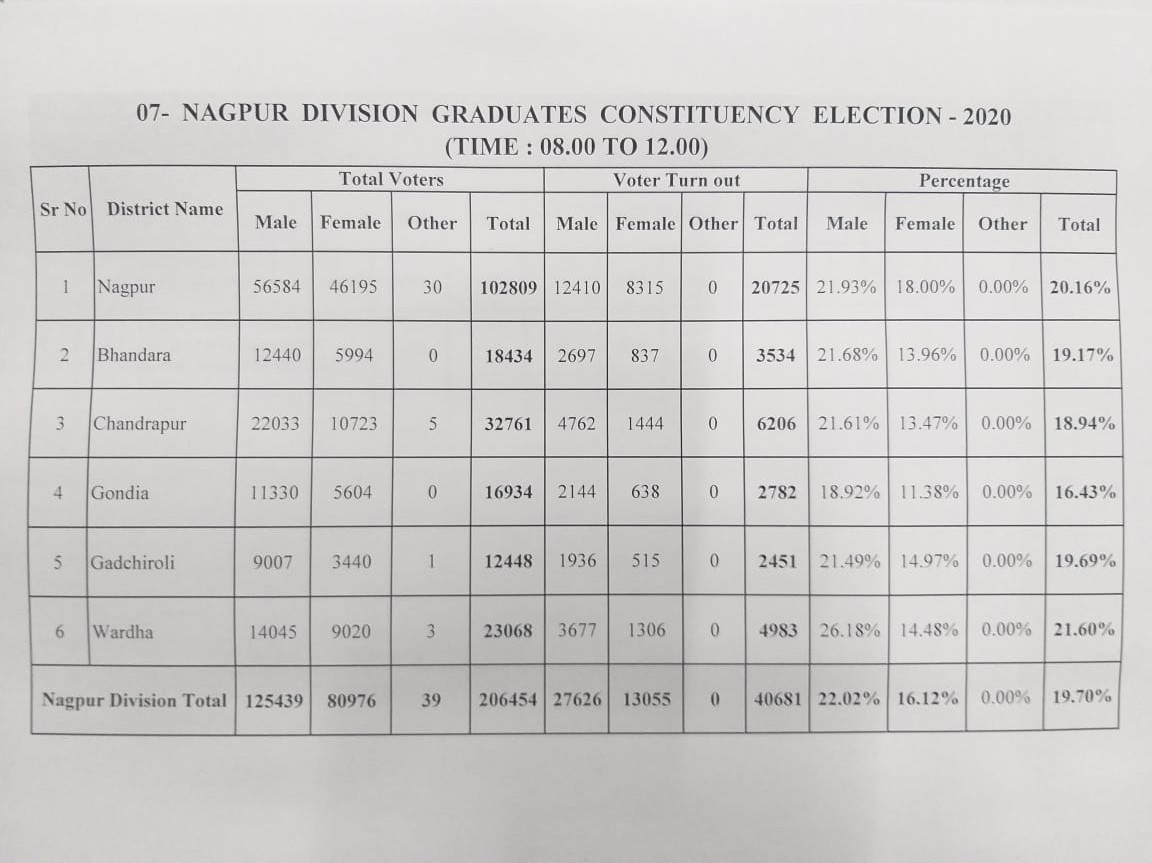 District Collector, Guardian Minister, and Divisional Commissioner cast their votes.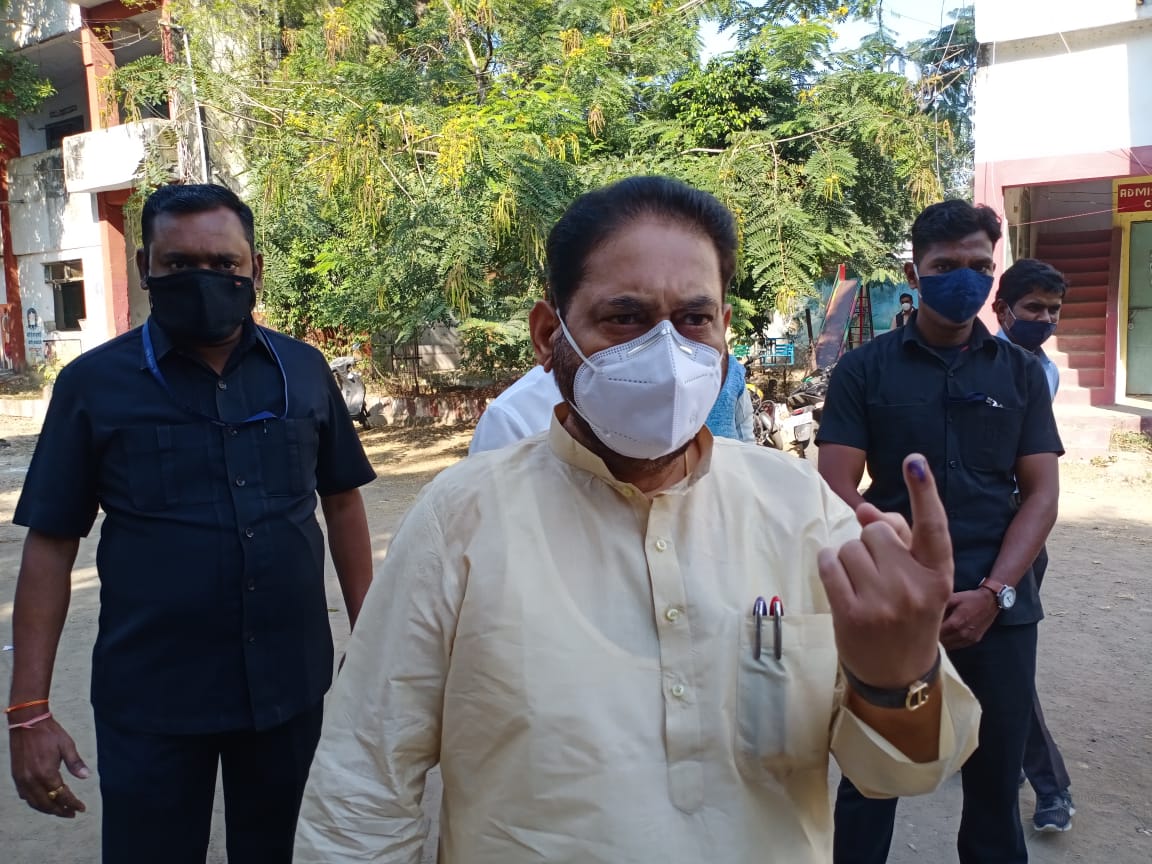 District Collector Ravindra Thakare along with wife Jyotsana Thakare, Guardian Minister Dr Nitin Raut, Divisional Commissioner Dr Sanjeev Kumar and other prominent people of the city casted their votes for the Nagpur Graduates' Constituency MLC poll here on Tuesday. The Divisional Commissioner's wife Supriya also cast her vote.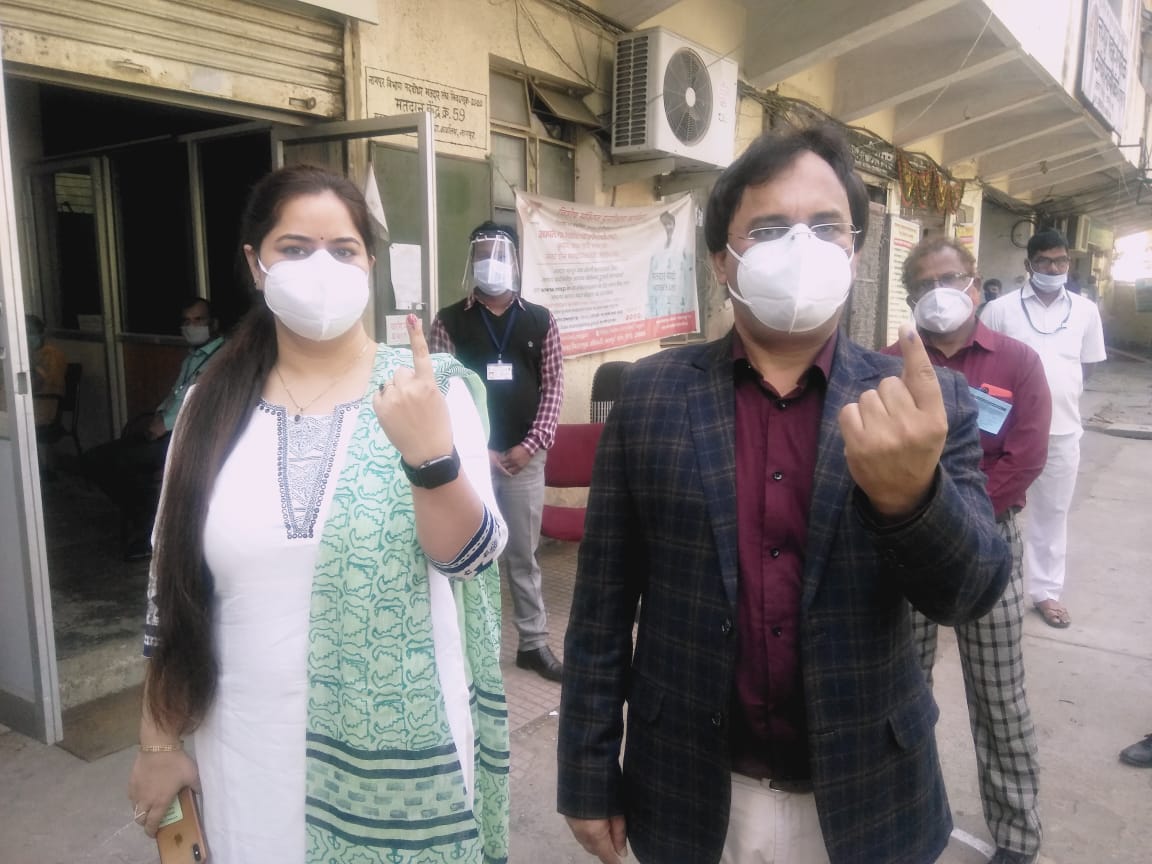 Proper social distancing norms and safety guidelines were followed by everyone. Anjali Rangari who recently met with a fatal mishap also registered her vote.