In a move to give some relaxation on water tax a similar property like property tax 'Abhay Yojana' scheme will be implemented by Nagpur Municipal Corporation under which the fine on water bill will be waived, informed Vijay (Pintu) Jhalke, Chairman of the Standing Committee and Water Supply Committee (NMC) and NMC Commssioner Radhakrishnan B.
A press confference was held on Tuesday in the Commissioner's Hall at Chhatrapati Shivaji Maharaj Administrative Building. City Mayor, Sandeep Joshi also joined the conference through video conferencing.
Acting Mayor Manisha Kothe, Standing Committee Chairman Vijay (Pintu) Jhalke, ruling party leader Sandeep Jadhav, Municipal Commissioner Radhakrishnan B., Additional Commissioner Jalaj Sharma, Tax Committee Chairman Mahendra Dhanvijay, Senior Councilor Dayashankar Tiwari, Deputy Commissioner in charge Milind Meshram, Superintendent Engineer Shweta Banerjee were prominently present.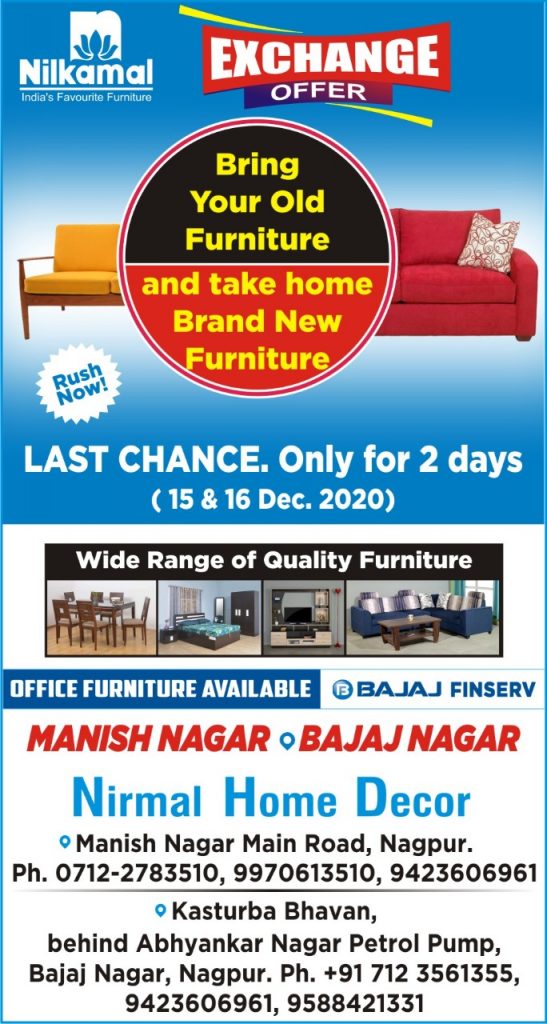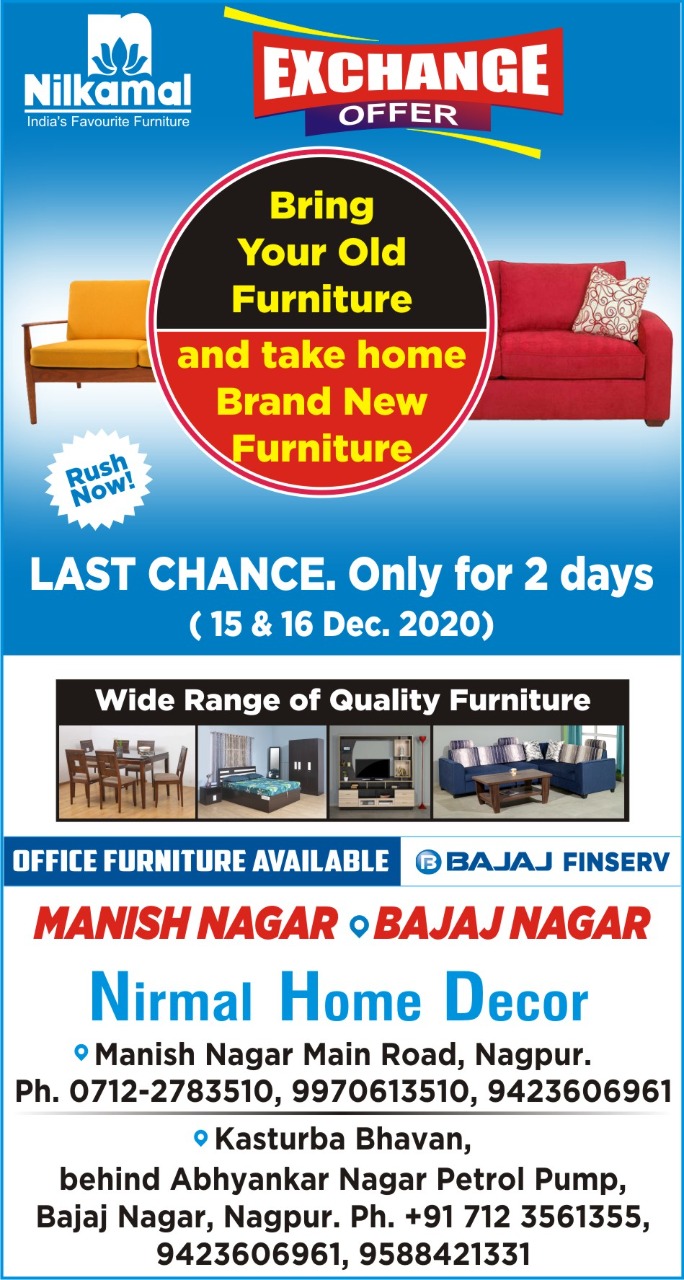 Giving information in this regard, Vijay (Pintu) Jhalke said that the main source of income of Nagpur Municipal Corporation is property tax and water tax. However, during the global epidemic of COVID-19, the lockdown started and the entire public life was disrupted. In such a situation people had to face many financial difficulties. While public life is slowly getting back on track, NMC is also taking various initiatives for the citizens.
The property tax related 'Abhay Yojana' wa by NMC will be implemented from December 15 to Februrary 14, 2021. Similalry 'One Time Settlement' (OTS) for water tax will be implemented for 1 month from December 21.
Nagpur Municipal Corporation has a total of 3 lakh 72 thousand water bill customers. Out of this, 2 lakh 57 thousand customers are in arrears of 212.67 lakh. Out of this, the principal amount is Rs 98.51 crore and the penalty is Rs 114.16 crore. Under the Water Supply Department's 'Abhay Yojana', from December 21, 2020 to January 21, 2021, if the water bill holders pay the bill, they will be given 100 per cent penalty waiver. After this, the consumers who have not availed the benefit of this scheme will be eligible to participate in this scheme from 22nd January 2021 to 22nd February 2021.
This will be a golden opportunity for the water bill holders. Therefore, more and more citizens should pay their water bills and remove their names from the list of arrears, appealed Water Supply Committee Chairman Vijay (Pintu) Jhalke.