India captain Virat Kohli wins the prestigious Sir Garfield Sobers Award for 'ICC Male Cricketer of the Decade' and ICC men's ODI Player of the Decade award for his prolific record in the 50-over format on Monday.
In the past decade, Kohli's incredible record of 20,396 runs, 66 hundreds, and 94 half-centuries at an outstanding average among players with 70+ innings of 56.97 made him an ideal choice for the top prize. Kohli is already a winner of 2011 ICC Cricket World Cup, 2013 ICC Champions Trophy in England.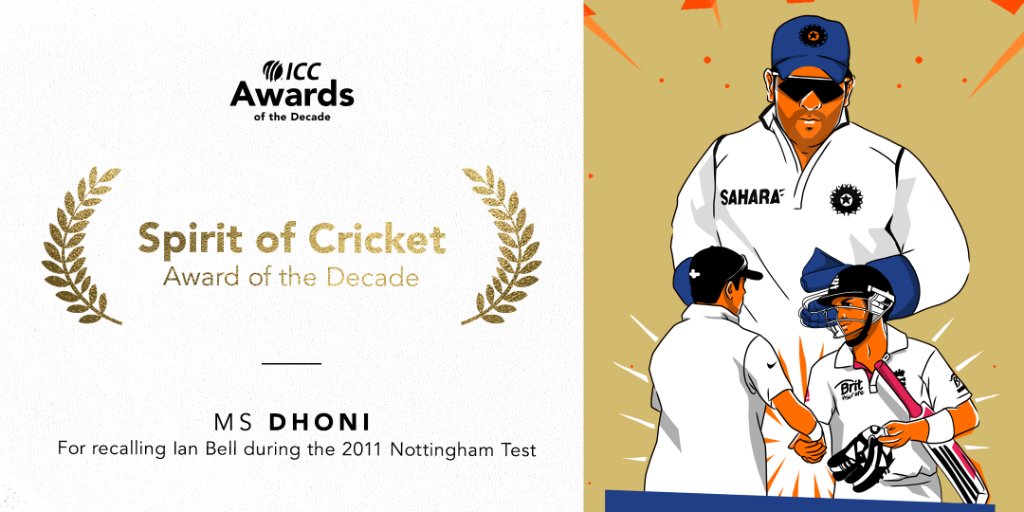 Virat Kohli is the ICC Men's ODI Cricketer of the Decade was the only player with 10,000-plus ODI runs in the ICCAwards period, with 39 centuries, 48 fifties at an outstanding average 61.83 average, and 112 catches.
Virat Kohli said that "My only intention was to make winning contributions for the team and I just strive to do that in every game. Stats just become the byproduct of what you want to do on the field".
MS Dhoni also wins the ICC Spirit of Cricket Award of the Decade. The former India captain was chosen by fans unanimously for his gesture of calling back England batsman Ian Bell after a bizarre run out in the Nottingham Test in 2011.
Afghanistan's star spinner Rashid Khan has been awarded the ICC Men's T20I Cricketer of the Decade
With an incredible record of taking 89 wickets thus making him the highest wicket-taker in the #ICCAwards period, with an average of 12.62, Three four-wicket hauls, two five-fors.
While Steve Smith is the ICC Men's Test Cricketer of the Decade as he has scored7040 Test runs in the #ICCAwards period, average 65.79 which is Highest in top 50, 26 hundreds, 28 fifties.