Death of 20 year youth Pranay Prakash Thakre in Nagpur due to manja is not the first gruesome incident; in the past too we have similar unfortunate fatality including many grave injuries.
Taking this issue in public interest, delegation of Vidarbha Taxpayers Association (VTA) led by its president Shrawankumar Malu met Amitesh Kumar – Commissioner of Police, held discussion and submitted memorandum.
Shrawankumar Malu submitted before CP that despite High Court's suo motu PIL and various warnings by the Police Department; usage and sale of nylon manja haven't been controlled as now they sell by mentioning 'not for kite flying' or similar slogans on the packing.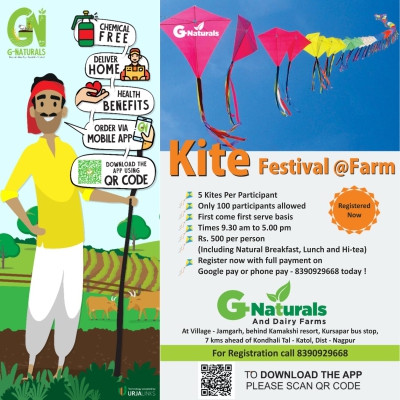 Tejinder Singh Renu, secretary VTA requested Police Department that nylon manja (thread) should be declared corrosive substance under section 37(b) of the Maharashtra Police Act, 1951 and those found storing, selling or using is booked & punished under relevant Indian Penal Code. Furthermore Police needs to carry surprise checks, including randomly verification of thread of people seen flying kites in the City. Including advanced usage of police informants as mostly people know who keeps and sells such nylon manja in the market.
VTA carried trials and found that this nylon thread can easily lift five kg weight and breaks when 8 kg weight is lifted; which show the strength of the material, therefore how harmful it will be. Police need to issue extremely strict message to the public that enough is enough, as many careless people hardly worry about others. Admittedly human life is exceptionally precious and we cannot compromise under any circumstances on such issues.
Police Commissioner Amitesh Kumar informed VTA that I have already issued directions to check kite flyers and shops for this banned manja. He further requested two wheeler owners to drive slow as even regular cotton manja can cause injury. He also assured VTA that after studying all the legal options available, appropriate steps will be initiated soon.
Also present in VTA delegation were Hemant Trivedi – vice president, Amarjit Singh Chawla and Rajesh Kanungo – joint secretaries.