The World Health Organization (WHO) states that one in every 4 couples in developing nations is affected by infertility. India has nearly 27.5 million infertile couples, and out of which only 1% of the couple come forward to get themselves treated. This is primarily because of the low awareness levels and the myth that the success rate in Fertility treatment is very low.
Nagpur based Orange City Hospital & Research Institute, a unit of Ravi Nair Hospitals Private Limited is always at the forefront of extending health care services to the local communities in and around its area as a part of its community development initiatives.
As part of social community initiative, OCHRI Gynecology Department will be holding a subsidized weeklong free Consultancy camp for female Infertility diseases. This camp is an initiative towards awareness and its advanced treatments modalities for infertility patients. Dr. Bindu Marar-Senior Gynecologist, OCHRI will provide her expert services during this weeklong camp for female patients suffering from infertility.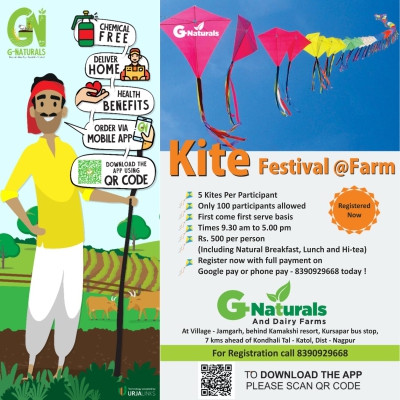 Dr. Bindu Marar informed that, "The cause of infertility may be difficult to determine but may include inadequate levels of certain hormones in both men and women, and trouble with ovulation in women. The main symptom is an inability to get pregnant. Many treatment modalities significantly improve the chances of getting pregnant after undertaking related diagnostics. They include hormone treatments, fertility drugs and surgery."
Dr.Usha Nair-RNHPL Director added that Infertility doesn't discriminate any caste, race, religion, sexuality or economic status. It is almost a pandemic which most couples are currently going through. Women suffering from primary or secondary infertility can take advantage of this weeklong free Consultancy camp at OCHRI.
The FREE female Infertility Consultancy camp is scheduled from 18th to 23rd   January, 2021 between 12 noon-3 PM in OCHRI OPD. For appointments and registration, one may connect in 9372332910/ 0712-6634899 during working hours.