A significant provision of ₹ 5,976 crore was made for Phase II of Nagpur Metro Project in the Union Budget tabled in Parliament a day before. Even as 90 % work on the Phase I of the project is over, budgetary sanction would pave way for better mobility in semi-urban, rural and industrial areas of Nagpur district, in the future.
Phase I of Nagpur Metro Project caters to a population of 17 lakhs (approximately), while the second phase is expected to cater to a population of 8 lakh, as per 2021 population figures. Thus, once completed, the Nagpur Metro Project collectively, (including both the Phases) will cater to a population of over 25 lakh along Metro alignment. This would incrementally increase in the future with the increase in population. The record ridership of over 56,000 on Republic Day is a testimony to this.
The Phase II covers the rural parts of Nagpur district and will serve as an extension to the ongoing first phase. The proposed Phase-II will be spread over 43.8 km length with 32 stations. Thus, once completed, Nagpur Metro would cover 82 km length and would have 70 Metro Stations. Phase II Project will enable easy, faster and comfortable journeys from one part of Nagpur to another. This will particularly help those employed in industrial areas of Nagpur and have to commute long-distance daily.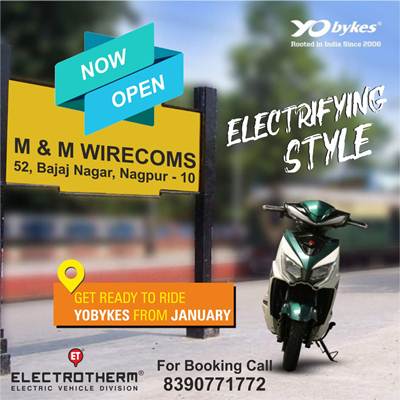 The areas of Kamptee and Kanhan have sizable populations which travel to Nagpur and Butibori for day to day work. Similarly, a good number of citizens from Nagpur travel to Butibori and Hingna Industrial Estate for jobs. Phase II will thus be a boon for all such workers and employees, as this project facilitates travelling and provides direct connectivity to these two industrial areas.
For some time now, Hingna has experienced the opening of residential colonies to a great extent. Some more colonies are expected to come up in the coming days. Phase II will also provide connectivity to the upcoming Smart City near Pardi. This will also provide easy access to Transport Nagar, which, over a period of time, has become a hub for heavy vehicles. This would also address the issues related to last and first mile connectivity.
The corridors identified for Phase II of Nagpur Metro include:
i. Automotive Square to Kanhan :
13 Km length and 12 Stations. The corridor will cater to the areas of Khasara, Lekha Nagar, Kamptee, and Dragon Palace.
ii. MIHAN to Butibori MIDC ESR :
18.7 Km length and 10 Stations. The corridor will have the catchment area of Jamtha, Dongargaon, Mohgaon, Butibori, MHADA colony, Indorama Colony.
iii. Prajapati Nagar to Transport Nagar:
5.5 Km length and 3 Stations. The corridor will cater the vicinity of Ambe Nagar, Kapsi, Transport Nagar & Asoli.
iv. Lokmanya Nagar to Hingna :
6.6 Km length and 7 Stations. The corridor will pass through Nildoh, Gajanan Nagar, Rajiv Nagar, Lakshmi Nagar, Raipur, and Hingna Village including surrounding MIDC areas.