Amit Samarth is always known for raising the bar and do the extraordinary feats. The 40-year-old is going to test himself once again when he starts a new mission on February 15 from Mumbai.
The Nagpur's pride is beginning the journey across four corners of India to promote a healthy lifestyle and to test the limits of human endurance.
One of India's finest Ultra cyclists, Dr Amit Samarth is the only man in Asia to have completed the two longest cycling races in the world — Race Across America (RAAM) and Trans Siberian Extreme (TSE). He has finished RAAM (5,000 km) in 11 days, 21 hours and 11 minutes, and the TSE (9,100-km) in 25 days.
He has completed RAAM with a rookie team in the month of June 2017. This race entails completing the entire distance within 12 days from the West Coast to the East Coast of America. The total elevation gained in this race is a massive 40,000 meters which is equal to climbing Mount Everest 4 times over. TSE is the world's longest cycle race from Moscow to Vladivostok covering 7 different time zones and extreme climatic conditions.
Samarth is the brand ambassador for Scott Sports India high performance cycles. He is also brand ambassador for Nagpur Metro and collaborator for Smart City Project Nagpur to promote cycling in Nagpur. He is the director of ProHealth Foundation and Miles N Milers Endurance Sports Academy.
Now, Samarth is embarking on a new Journey – Ride Across India 6,000 km cycling on the golden quadrilateral of India. He is out to ride his bicycle for 14 consecutive days covering the golden quadrilateral (Mumbai – Chennai – Kolkata – Mumbai), a distance of 6,000-km within a period of 14 days. He will be raising funds for a sports project at "Lok Biradari Prakalp" run by Dr Prakash Amte. These funds will be used for guiding and building talented aspirational rural youth for sporting activities.
This ride will start from the Gateway of India in Mumbai and will also culminate in Mumbai. The ride will take him through hills, mountains and valleys. He will be bearing extreme weather conditions like cold in the northern regions of the country and heat in the southern. He is going to pass through more than 85 major towns and cities.
This ride is probably the first of its kind in India as it will be tracked live via satellite on the specially built website rideacrossindia.com. The website will not only have the location of Samarth but will also be having live data on his heart rate, core temperature, pedal power, muscle oxygen saturation among others. All this data will be available to visitors on the site on real time basis. Samarth is undertaking this event with a view to encourage the youth of this country to adopt a healthy lifestyle by taking to cycling. His motto is to spread the use of cycle for everyday tasks of life, like going to work and for recreation.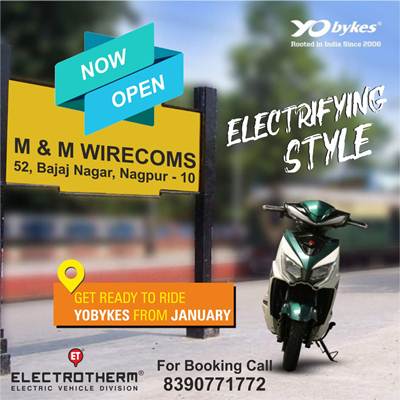 He will be crewed by Jeetendra Nayak (crew director), Vivitt Walwe, Aanand Fiske, Mukul Samarth, Raj Mahaddik, Arushi Nayak, Ravindra Paranjape, Ashwin Mokashi, Bhavesh Patre, Dilip Warkad, Dr Sudhir Baldota, Manish Bhati, Rishi Sehgal, Sachin Shirbavikar, Sheetal Kolhe, Dr Shreehas Bardapurkar, Arham Shiekh, Anirudh Pandya, Milind Pariwakam in the entire 6,000-km cycling on golden quadrilateral.
The project is supported by a team of IT experts from University of Wisconsin Madison, USA headed by Doug Barton, who are helping with the integration of technology for live tracking and monitoring of vital parameters for him during the ride. Muscle oxygen sensors and core temperature sensors are sponsored by companies from USA and Switzerland.
Global giants like Garmin, Scott, Red Bull, Kataline, Empowered Margins, triumph sportswear among others are also supporting the ride. The technology for the ride is being provided by empowered margins. Amit will be using Scott bikes in ride across India. Scott Sports is the official sponsor of cycles for ride across India.
Rotary Club of Nagpur Downtown is supporting and coordinating support from all the Rotary Clubs across India. Sau Sumatibai Pandurang Dev Memorial Charitable Trust has also extended its support to Ride Across India.
Green Planet Foundation is giving technical assistance to make the entire ride carbon neutral. The ride will be a carbon neutral ride and the organizers are calculating the quantities of carbon generated by each activity of the ride, which will be offset by planting equivalent number of trees and plants. They have also planned for nurturing of such trees so that they will be taken care of until after they are able to survive on their own.
Dr Amit Samarth's Ride Across India Schedule
Start date: February 15, 2021
Start location: Gateway of India, Mumbai
6,000-km cycling route (Golden Quadrilateral of India): Mumbai – Pune – Kolhapur – Hubali – Bangalore – Chennai – Vizag – Kolkatta – Varanasi – New Delhi – Jaipur – Udaipur – Ahmedabad – Vadodara – Mumbai.
Website – www.rideacrossindia.com