In another historic first in Nagpur cycling, 16 riders completed a 600km brevet organized by Nagpur Randonneurs this Saturday-Sunday. The brevet saw the highest number of registrations, 23, in a 600 BRM in the history of randonneuring in central India.
Of the 23 who registered, 22 started, five riders quit midway for various reasons, while one was disqualified for violation of brevet rules. Riders who completed the BRM in the allotted 40 hours include Amol Ramteke, Jagdish Kukreja, Atul Kadu, brothers Ajay and Atul Kulkarni, brothers Himanshu and Biranshu Roy, Aniket Shegaonkar, Kishor Ganjare, Vivek Jaiswal, Parag Potdar, Gaurao Gajbhiye, Salil Ilme, Piyush Harshe, Pannalal Sewak
and Laxman Wangalwar.
Brevets are timed rides with checkpoints. Riders had 40 hours to complete the 600 BRM on Saturday-Sunday. The BRM, which started at Zero Mile, went to Deori via Outer Ring Road.
In return, it went to Sawardi along Amravati Road and ended at Zero Mile In Nagpur. It was supported all along by cyclists in various towns. In Bhandara, it was supported by Bicycle Club Bhandara and in Amravati, by CHFS and Friends Forever. 
In Nagpur, Hotel Heritage Embassy hosted the riders providing accommodation and food through Saturday night.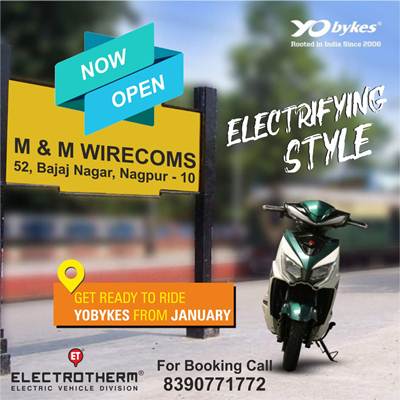 A new record in Nagpur cycling, Amol Ramteke completed the ride in 34 hours, five minutes. Valentine's Day 100km ride Nagpur Randonneurs (NR) will usher in Valentine's Day with a special 100 km ride.
Called Brevet Populaire (BP), the ride will start at Zero Mile and go up to KKBP toll plaza on Outer Ring Road. It will return the same way to end at Airport South Metro Station.
NR plans to felicitate all 16 finishers of the 600 brevet held on February 6-7 at the endpoint of the BP at 1 pm Sunday.
The BP will start at 5.30 am and participants will have 7.5 hours to ride the distance.
There will be volunteer support and hydration-nutrition available at check points along the way. Long on to audaxindia.in to register for the BP. Registrations close 4 pm Saturday.