Dr. Nitin Raut Cabinet Minister while speaking as the Chief Guest at the New CA's Felicitation program organized by Nagpur Branch of ICAI, first congratulated newly qualified CAs and their parents. He said that CAs shoulder the responsibility of ensuring that the economic and financial system remains healthy and is not evidenced by any malpractices. CAs are the pillars of a sound Economic and financial ecosystem of this country, and it is indeed a great honour to be a part of this felicitation program. Chartered Accountants of India and specially from Nagpur, have earned laurels across the globe for their ability to deal with all sort of challenges.
Dr. Nitin Raut said after pandemic in form of COVID, challenges to serve the society are huge. But at the same time, opportunities are many. Business entities and society are looking to have valuable guidance and support to help them to get back on earlier joyous business tracks.
Dr Nitin Raut, duly remembered and shared his own experience of facing tough times in getting selected in interview after clearing UPSC Exam. He motivated new members to stay determined always to ensure achieving desired goal in life.
When one thinks about Accounts and Finance, it is no one else but CA come first in our minds. Also, it is the moral responsibility of all of you engaged in the profession of Chartered Accountancy to guide one towards righteous conduct and practice.
Chairman of the Nagpur Branch CA Kirit N. Kalyani in his welcome remarks congratulated all the newly qualified Chartered Accountants for the excellence achieved by them in getting success in their CA final exams. He motivated the new CAs to focus on their area of interest and to opt accordingly. He said that to be a member of ICAI is definitely a moment of pride and honor for each Chartered Accountant. He assured all the support and cooperation to the newly qualified chartered accountants in their future professional career.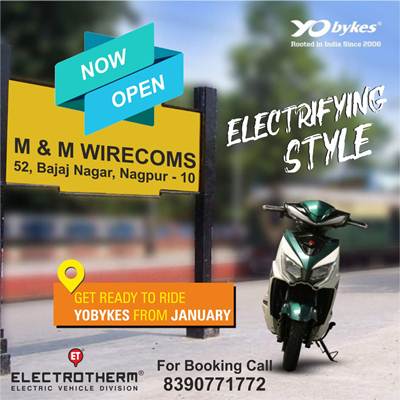 Chairman CA. Kirit Kalyani, further said that I am fortunate that, before change over & after COVID restrictions are reasonably over, this is probably my last program while being on Chair of Nagpur Branch as Chairman…
He appealed new members to remain yourselves, family, society and nation. Friends we are here to celebrate our moments of joy.
CA. Rajesh Loya, Guest of Honour, congratulated all the newly qualified Chartered Accountants for getting proud prefix CA before their name. He said that to be a member of ICAI is definitely a moment of pride and honor for each chartered accountant. He urged the newly qualified CA's to be thorough in all their deeds and have clarity in expression of thought while delivering the services in their prospective assignments. CA Rajesh Loya, shared his rich treasure of experience and appealed new entrants to profession to take care of trust and confidence shown by clients and other stake holders.He wished all good luck before concluding his remarks.
CA Abhijit Kelkar, Regional Council Member congratulated all newly qualified CAs and said that he can see the feeling of pride & satisfaction in the eyes of parents of their wards achieving success. He guided the new entrants to the profession about their career option. He assured to extend full support from WIRC in their professional endeavor.
CA. Saket Bagdia, Vice Chairman Coordinated the program CA.Suren Duragkar, Imm. Past Chairman introduced the Chief Guest, CA. Sanjay Agrawal introduced the Guest of Hon. and CA. Jiten Saglani, Secretary proposed formal vote of thanks.
Prominently present on the occasion were CA. Harish Rangwani, CA, Aniruddha Shenwai, CA. Julfesh Shah, CA. Himesh Demble, CA. Girish Vazalwar, CA. Ashwini Agrawal, CA Rajesh PDM Agrawal, CA. Charudutt Marathe, CA. Vinod Chandwani, Shri Sanjay Haradwani & around 75 New CAs with their parents and guardians.