On the backdrop of Corona, Nagpur Municipal Corporation (NMC) has intensified action against those violating the rules. On  February February 24, NMC  imposed a fine of around Rs. 2, 32,000 on various marriage halls in the city for not following the SOP's despite several reminders and actions from time to time.
It is noteworthy that a fine of Rs 50,000 has been imposed on a marriage hall for the third time in the Ashinagar zone.
In the action taken on February 24, Â in all zone, the NDS took strict action and imposed heavy fines on the violators so that they do not ignore the guidelines.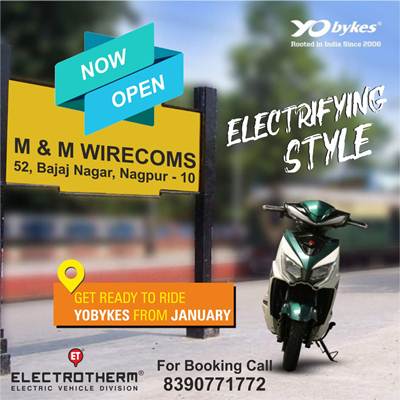 In the Ashinagar zone fine of Rs 75000 was recovered. A total of 94 marriage halls in all the ten zones under NMC were inspected.  Of these, 10 are from the Laxminagar zone, eight from Dharampeth, and 11 from Hanumanagar. The Corporation's Nuisance  Detection Squad (NDS) inspected 10 marriage halls in Dhantoli, nine in Nehru Nagar, 12 in Gandhibagh, 10 in Sataranjipura, 10 in Lakdaganj, 9  in Asinagar, and 5 in Mangalwari zone.
NMC's NDS apart from marriage halls also inspected health clubs, hotels, and other establishments. A fine of Rs 5,000 was imposed on a hotel in Bhagwaghar in the Dharampeth zone.
A fine of Rs 25,000 was imposed on the Health Immunity Club at Sharda Chowk in the Hanuman Nagar zone for violating the rules. Punitive action was taken at 10 places in the Dhantoli zone. These include Gabru Tea Stall, Ganeshpeth, Jyoti Cosmetic, Meera Wine Shop. Trend Show Room in Empress Mall, Kachore Lawn, Manishnagar, Tulsi Hotel Vanjari Nagar. Reliance Fresh Manishnagar. Time zone in Trillium Mall. Book trunk at Trillium Mall. SME WineShop at Medical Chowk.
Ideal Academy Ashirwad Nagar under Nehru Nagar Zone. Chanakya  Academy at Bhande  Plot, Haldiram's Abhinandan Restaurant near Nanga Putla under Gandhibagh zone. Radhakrishnan Celebration, Mangal Mandap Lawn at Kadbe Chowk, and others.
"Apart from the administration it is the equal responsibility of the citizens too," said Radhakrishnan B, NMC Commissioner through a communiqué. He reminded the citizens to strictly follow the SOP's to bring down the pandemic or face strict action.