Mayor Dayashankar Tiwari on Friday informed that the Handicapped Welfare Committee under the Nagpur Municipal Corporation (NMC) has decided to allocate a sum of Rs 7.5 crore for the welfare of physically challenged people and the said amount will be spent before March 31.
Tiwari, who is also Ex-Officio Chairman of the Committee said, "We have covered all 19 types of handicapped in the list and has tried to give justice to all of them in a proper way".
He added that from now onwards only locally manufactured tricycles will be given to handicapped people. The rates of these tricycles will be fixed by the committee itself. The models of each company will be given to the person to test and select from. Even a technical officer will check the quality of the tricycle.
For the people with hearing disability, NMC will provide hearing aids and cochlear implant treatment for which fund of Rs 25 lakhs has been allocated.
Also, with the support of the Union and State Government, a funds of Rs 25 lakhs have been allocated for various education facilities like talking and Brail computers to the blind peoples. Apart from this, a sum of Rs 50 lakh has been allocated for providing employment to the differently abled.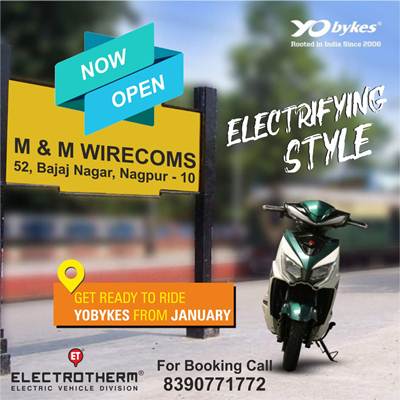 "For those handicapped persons who have already been allotted a house under the PMAY scheme, NMC will give additional Rs 50,000 to them," Tiwari said.
He further added that reservation of 5 percent of shops in the NMC's proposed market for the handicapped will be given. Emphasizing on encouraging handicapped sports persons for training and providing sports facility, He added that the Gurugovind Singh Stadium in North Nagpur is reserved for the sports activities of the physically disabled people.
 Also, a gym named after Vijay Munishwar, a handicapped sportsman from city, and Maharashtra's first Arjun and Dronacharya Awardee will be dedicated for the physically challenged sportspersons," Tiwari said.