The crowd at COVID-19 vaccination centers is dangerous. In order to avoid a rush at these centers and for the convenience of the citizens, online registration will be arranged at every zonal office from tomorrow (March 4). The online registration counters will be arranged by the Nagpur Municipal Corporation at the zonal office for people who are unable to register themselves online. Meanwhile, those who can register for vaccination from home do not have to go anywhere.
Mayor Dayashankar Tiwari directed the authorities to start the online registration from tomorrow at 12 noon and thereafter the counters will open from 10.30 am to 12.30 pm every day.
The decision to start an online registration counter came after complaints of large queues at vaccination centers were raised during a meeting at Mayor's office. Also, senior citizens were having difficulty registering online.
The mayor has also directed all the ward committee chairpersons to review the counters on a daily basis.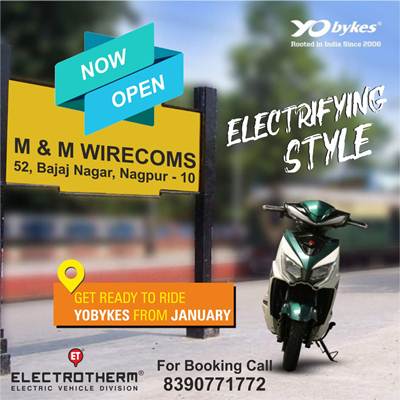 The mayor asked the authorities to make a proper plan to ensure that those registered at the covid vaccination centers get the vaccination on time. Priority must be given to online registration while only 25 people registered through the offline process will be vaccinated. Also, tokens of the next date should be given to the remaining individuals.
Apart from this Mayor directed that special care should be taken to ensure that there is no inconvenience caused to the citizens at the vaccination center. There should be toilet facilities or mobile toilets should be set up with proper hygiene. In addition, drinking water should be provided. Information boards with clear guidelines should be put up. Apart from this, registration boards, waiting rooms , vaccination rooms, also gave clear instructions to disinfect the vaccination center daily and spray it once a week. He also directed to arrange daily sanitizer in the vaccination center.
There are total 11 Government COVID-19 Vaccination Centers in the city. Also, Vaccination drive at private hospitals will start from March 4. Those who want to get vaccinated at private centers will have to pay a fee of Rs 250.
Private Vaccination Hospitals:
Nagpur radiance Hospital, Wardhamana Nagar, 
New Era Hospital, Wardhaman Nagar, 
VIMS Hospital, Kampti Road, 
Arneja Hospital 
Baraskar Hospital 
Sushruta Hospital, Ramadaspeth
Center Point Hospital Medical Square, 
Cureit Hospital Dighori Square
Hope Hospital
Keshav Hospital, Manewada
Medicare Hospital, Mankapur Chowk
Kunal Hospital, Chhindwara Road,
Icon Hospital, Amravati Road.