Every possible effort is being made to connect every settlement of the metropolis with the metro rail service operated by Maha Metro so that world class transport service is available to the citizens. Taking another step in this direction, 'Metro Feeder Cab Service on Call has been launched. On Wednesday at Metro Bhavan premises, Managing Director Dr. Dixit launched Feeder Cab Services on Call. He flagged off the vehicles.
Prior to this, feeder service was launched from airport to airport metro station. In addition, feeder bus service is being operated to connect many settlements from metro station. I am getting good response from citizens considering the need of citizens and staff. Metro Feeder Cab Service on Call has been launched. Many companies will get the benefit of 'Metro Feeder Cab Services' from Khapri Metro Station and in nearby Mihan.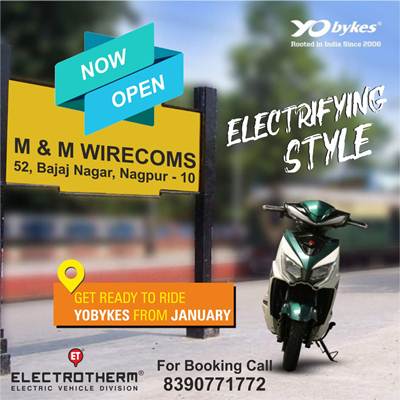 The service is integrated with metro services providing first and last mile connectivity to employees, visitors and residents in and around Mihan. Under this arrangement, various options like monthly pass travel and monthly subscription are available, so that the employees can choose the best among them and avail these services. In particular, employees can make calls to return to their offices and to the metro station in Mihan.
Metro Feeder Cab Services is extremely convenient and efficient for staff and residents on an on-call basis. Services will be available during Metro services and on all days. The team of Metro Feeder Cab Service Provider will be available from Khapri Metro Station. The service can be contacted on Mobile No. 8888860385,7276224240. Mr. Anil Kokate, Executive Director (Administration) was present during the launch.