Forget Zumba, aerobics  and other dance froms in gym,  now the attraction is for new dance form becoming  popular in the city gardens.  On medley of dance numbers consisting of old songs men and women are doing stretching  on the rythm of the songs. Early morning its pleasant scene to watch large number of women and men in different group doing exercise with music.
One such spot is the Dattatray Nagar Sant Dyaneshwar Sanjivan Samadhi Garden. Manoj Chawre, organizer of the men's team at the garden while talking to The Live Nagpur said, "Its round one year that we have started the practice of Yog Nritya (Dance Yoga) in the garden, I have learned it from Chandrapur where it was started in the year 2019." Arvind Saraf, a senior member of the dance team added that in the city the Yog Nritya is held in 55 other places and there are 25,000 members of the Yog Nritya Parivar.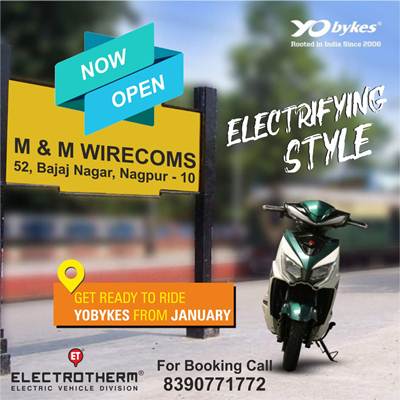 He added that Girdhari Tiwari and Rajesh Umate, from Chandrapur, are the founders of Yog Nritya Pariyan dance and this art is now spreading all over the world. Er Baban Ganjare sharing his experience said, "I was walking 10 rounds or say 8 km daily before joining the Yog Nritya. Then doing workouts in the green gym. But now with doing Dance Yoga, which is a fixed session of around 45 minutes, I completely feel relaxed and fit."

Vandana Kshirsagar, who is the ladies trainer and teaches about 200 ladies in the garden said, "Our session begins with a prayer. Be human and behave like humans with others too. All are equal and treat all human beings as equal." The 45 minutes dance package is a complete exercise, which covers complete body exercise and releases pain, tiredness, and charges for the daily routine work. She also added that doing this exercise individually is somewhat not possible, but with rhythm and music with others, one does it very easily.

Veena Belge, another member of Yog Nritya added that it was a good experience doing Nritya Yoga After all dancing is beneficial for health as it improves the condition of the heart and lungs. increase muscular strength, endurance, and motor fitness increases aerobic fitness, improves muscle tone and strength, its combination with Yoga exercise and music in one stretch is a complete exercise package, without any fees and affordable for every individual. "Everyone must join the new and beneficial form of exercise getting popular around the world," Belge said.