Dr. Dipshikha Chakravortty who hails from Nagpur receives this year's Tata Innovation Fellowship 2020-21 given by the Department of Biotechnology (DBT), Ministry of Science & Technology, and Government of India. The Fellowship recognises scientists with outstanding track record in biological sciences/biotechnology.
"Tata Innovation Fellowship", a highly competitive and demanding scheme instituted by the Department of Biotechnology, Ministry of Science & Technology, Govt. of India to recognize and reward scientists with an outstanding track record in biological sciences/Biotechnology to find innovative solutions to major problems in health care, agriculture, environment, and other allied areas related to life sciences and biotechnology. 
The Department of Biotechnology (DBT) is an Indian government
the department, under the Ministry of Science and Technology responsible for administrating development and commercialization in the field of modern biology and biotechnology in India.
The amount of the fellowship is Rs. 25,000/- per month in addition to the regular salary from the host institute. In addition, each Fellow will receive a contingency grant of Rs. 6.00 lakh per annum for meeting the expenses on consumables, equipment, international and domestic travel, manpower, and other contingent expenditure to be incurred in connection with the implementation of on-going research projects under the fellowship. The fellowship is given for three to five years.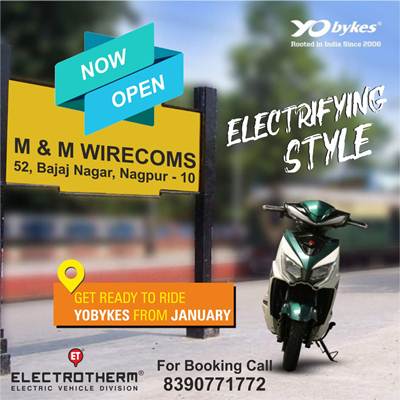 Dr. Dipshikha Chakravortty is currently a Professor, at the Department of Microbiology and Cell Biology and also Associate Faculty, Bio-systems Science and Engineering at the premier institute, Indian Institute of Science (IISc), Bangalore. Dr Dipshikha had primary education from Nagpur. She did her schooling at Kendriya Vidyalaya Ambajhari Nagpur and
bachelor's degree in microbiology from LAD College for Women of Rashtrasant Tukadoji Maharaj Nagpur University.
Dr Disphikha obtained her master's degree in microbiology from
the University of Nagpur. She joined the National Centre for Cell Science (NCCS) for the doctoral thes is work and later carried out higher studies in Japan and Germany prior to joining IISc. Her research work involves vaccine development, molecular diagnosis of infectious diseases,
food microbiology, molecular pathogenesis of infectious diseases and bio-system engineering program leading to needless delivery of vaccines and medicine using cutting edge use of shock wave systems.
She is also a recipient of National Bioscience award from DBT, India for Career Development, one of the highest Indian science awards. She was elected fellows of National Academy of Sciences, elected her as a fellow in Indian National Science Academy and.
The Indian Academy of Sciences. She is also a recipient of Prof S. K. Chatterjee award of the Indian Institute of Science. Dr Dipshika has also been awarded with NASI-Reliance Platinum Jubilee Award DAE SRC Outstanding Investigator Award.
She has received an Alexander von Humboldt fellowship and was a member of the  IISc  Team that won the gold medal at the iGEM 2017 and the iGEM 2018 contests, held in Boston. She has published more than 120 internal journals in peer-reviewed journals.
Dr Dipshikha has mentored many doctoral students and currently mentoring students in various areas of research. She has been extending many national and international seminars in various topics for various organizations and institutes. She has been offering seminars and classes for students of various colleges in Nagpur.