The history of heroic women like Arundhati in Puranas, Rani of Jhansi in the War of Independence, Ahilyabai Holkar, Rani Durgavati has benefited this country. It is the skill of women in this country to come to a conclusion and solve problems without resorting to loopholes. Mayor Dayashankar Tiwari stated that a woman who leads, nurtures, awakens and gives direction is great in all respects.
On behalf of Nagpur Municipal Corporation, Social Development Department and Women and Child Welfare Committee, on the occasion of International Women's Day a special function was organized at Punjabrao Deshmukh Memorial Hall. Along with Mayor Dayashankar Tiwari, Deputy Mayor Manisha Dhavade, Women and Child Welfare Chairperson Divya Dhurde, Deputy Chairperson Archana Pathak, Nehru Nagar Zone Chairperson Snehal Bihare, Sataranjipura Zone Chairperson Abhiruchi Rajgire, Lakdaganj Zone Chairperson Manisha Atkare, Mangalwari Zone Chairperson Pramila , Ujjwala Sharma, Deputy Commissioner Rajesh Bhagat, Social Welfare Officer Dinkar Umredkar were present.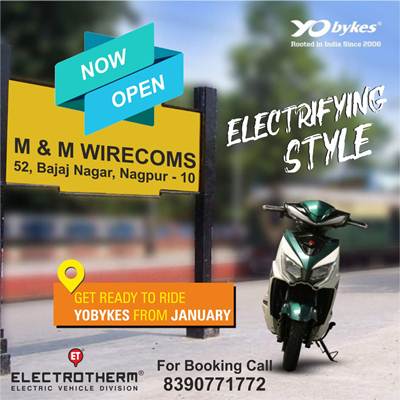 Speaking further, Mayor Dayashankar Tiwari said that Swami Vivekananda had conquered the whole world as 'My Dear Sister and Brother' at the Dharma Sammelan in Chicago. The respect shown to women by her speech was indicative of Indian culture. This country has a tradition of honoring women. Women also worked to change the perception of women in the society by showing that they are nowhere less than men.
The woman who protects from the enemy at the borders of the country is no less in any field today. The Nagpur Municipal Corporation also started counseling centers in each zone in the name of Ansuyabai Kale, the only woman MP from Nagpur city. Saying that Ladli Lakshmi Yojana has been started to honor the birth of a woman, he congratulated all the women.
In the introductory speech, Divya Dhurde, Chairperson, Women and Child Welfare Committee, explained the role behind organizing the program. On behalf of the Department of Social Development, we are committed to making women self-reliant by benefiting from government schemes. He said that this special program was organized on the occasion of Women's Day with the aim of honoring and encouraging the women who have done excellent work in the society.
Earlier, statues of Goddess Saraswati and Krantijyoti Savitribai Phule were laid wreaths by Mayor Dayashankar Tiwari and other dignitaries. The program was conducted by Jyotsna Deshmukh. Thank you Nutan More.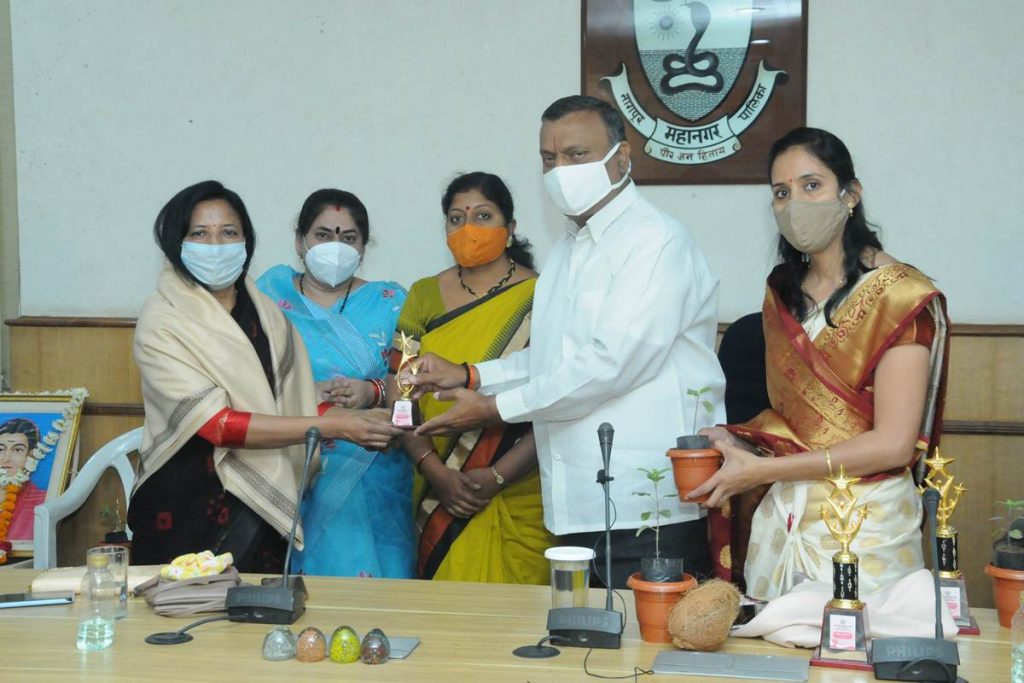 Respect for capable women
At this time, women who have excelled in various fields were felicitated. Bimala Negi Devaskar, Deputy Commissioner of Police Vinita Sahu, the then Social Welfare Officer and Municipal Corporation Secretary Dr. Ranjana Lade, Surabhi Jaiswal of Green Vigil Foundation, Bhanupriya Thakur, Company Secretary, Nagpur Smart and Sustainable City Development Corporation Ltd., who has done incomparable work in the field of environment. Dr. Meenakshi Mane, who successfully handled the Pachpavli Center during the Kovid period. Meenakshi Singh was felicitated at this occasion.
Battery motorized tricycles for the disabled and sewing machines for women
Mayor Dayashankar Tiwari and other dignitaries distributed battery motorized tricycles and sewing machines to the disabled women under various schemes on behalf of the Social Development Department. Anju Suhagpure, Chandni Kamble, Nutan Kukde, Amina Parveen Faiyajuddin were given battery motorized tricycles while Preeti Bawne, Rekha Chaudhary, Asmaan Kauser Abdul Rafiq, Renuka Bokare, Fatima B Shabbir Sheikh were given sewing machines.