Wockhardt Hospitals, Nagpur known for its expert clinical care team has now added another renowned name to the list of full time clinicians. Dr. Rahul C. Zamad, a Neuro Surgeon has joined Wockhardt Hospitals, Nagpur on a full time basis and will be available for consultation from March 1 onwards. He has completed his M.Ch. in Neuro Surgery from AIMS (Amrita Institute of Medical Sciences) and has also completed M.S. in General Surgery.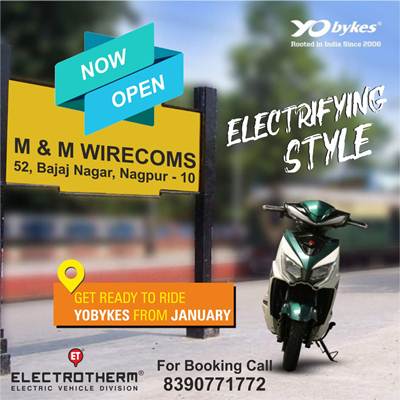 Before his association with Wockhardt Hospitals, he has worked in various other renowned hospitals also. The expertise of Dr. Zamad lays in handling cases like brain tumors (convexity tumors, meningioma, GBM, Pituitary etc.) trauma, stroke, spine cases (including cervical, thoracic and lumbar fixations, tumors. He can also perform diagnostic 4 vessel Digital Substraction cerebral Angiographies.
Wockhardt hospitals are a recognized name in the city. Medical facilities like Cardiology, Brain & Spine, Ortho & Joint replacement, Laparoscopic Surgery, Dialysis & Kidney Transplant, ENT, Cancer Care, Gynecology, Critical Care, General Surgery, Ambulance facility, 24×7 emergency services and 24×7 Pharmacy service can be availed under one roof. More information about Wockhardt hospitals can be availed on: 0712-6624444/4100.