Under the backdrop of alleged mal-practices of Amazon and Walmart owned Flipkart and these e-portals facing an investigation by the Enforcement Directorate and Competition Commission of India, the Confederation of All India Traders (CAIT) is all set to launch a mobile application for onboarding of vendors on its E-commerce portal 'Bharatemarket' on the auspicious occasion of Mahashivratri, March 11 at New Delhi. Bharatemarket, a truly revolutionary 'phygital' model combining the best of physical offline retail with the most modern digital technology purely of the traders, by the traders and for the traders and consumers. CAIT is India's largest trade body representing 8 crore traders through more than 40,000 Trade Associations.
The consumer onboarding application will also be launched soon. CAIT has remained most vocal against foreign funded e-commerce portals since a long time demanding the Government to take action against them for their flouting the rules and laws by indulging into predatory pricing, loss funding, deep discounting, inventory control etc.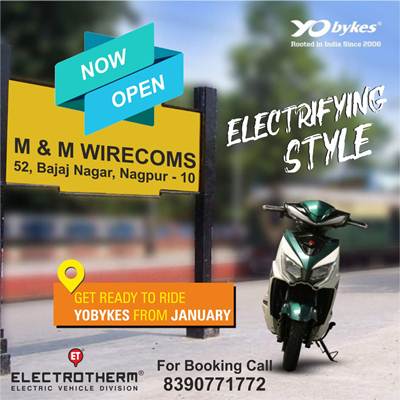 CAIT National President B C Bhartia and Secretary General Praveen Khandelwal in joint statement said that Bharat e-market which is a purely 'Bhartiya' and Swadeshi platform will provide an equal level playing field to India's 8 crore traders to compete ethically with foreign multinational giants who have distorted India's e-commerce space with their malpractices. Bharatemarket is a unique e-commerce platform where traders will now have the opportunity to digitally serve their old established customers with whom they have been doing business for years. They added that Indian offline traders do not fear any healthy competition and with Bharatemarket they will be able to reach every Indian household and provide goods and services at most affordable rates at unbelievable delivery timelines which will be beneficial to the consumers as well.
Bhartia and Khandelwal said that Bharatemarket will be the game changer in India's ever growing e-commerce space. Time has now come for every brick and mortar retailer of the country to realise their true strength and harness their capabilities to jump on to the digital bandwagon and leverage the real potential of India's burgeoning consumerism. Bharatemarket aims to get on board at least 7 lakh sellers by December 31, 2021 and 1 crore sellers by December 31, 2023 to make it the biggest marketplace in the world by overtaking China's Alibaba which is reported to have around 80 lakh sellers.
Both leaders expressed concern on the current state of India's e-commerce market which stands greatly vitiated thanks to multinational giants who have completely flouted the Govt's FDI norms and continued to ruin the healthy atmosphere of e-commerce by promoting unfair business practices for their selfish motives. A recent report by Reuters which proved that only a handful of sellers are controlling business on Amazon, provides ample testimony to CAIT's claim. Both leaders said that the onus to regulate and rectify India's e-commerce trade lies with the Govt authorities and we are hopeful very soon appropriate policies and regulatory mechanism will be put in place.
The CAIT is eagerly awaiting the release of a fresh Press Note by the Government replacing Press Note No.2 of FDI policy,2016 as also a robust e-commerce policy for India's e-commerce landscape.