There is a lot of anxiousness every time Finance Minister presents the Budget, said CA Anil Dani, Past Chairman, Nagpur Branch of WIRC of ICAI, while speaking as Chief Guest on Finance Bill Seminar organized by Nagpur Branch of ICAI. The news channels and other media are flooded with expectations from budget which directly impacts movement of stocks in stock market. He lauded the efforts taken by Government which has gradually over the period of time focussed on 'More of Governance' than 'More of Government'. 
Streamlining of procedures and enabling more of artificial intelligence to generate accurate data processing and enabling faster processing of refunds has been the focus, said Senior Chartered Accountant CA Anil Dani. He congratulated the New Team 2021-22 led by CA Saket Bagdia and lauded the efforts taken by Nagpur Branch of ICAI in regularly organizing programs for the benefit of members.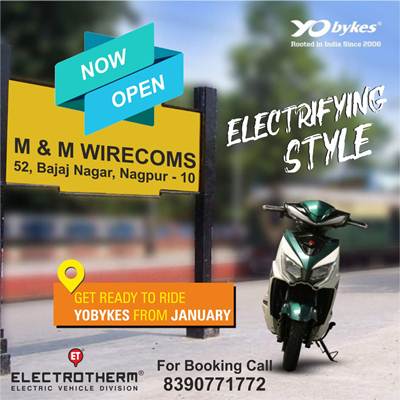 Dani commented about budget provisions brought in Finance Bill, 2021 related to relaxation in filing of returns by Senior citizens, incentives for affordable rental housing, disallowance of deduction to Employer in case PF/ESIC related to employees not deposited within time, Provision for faceless proceedings before ITAT, TDS / TCS Provisions introduced and rationalization of provisions related to applicability of tax audits for income tax assesses. The Income Tax Department has been pro-active over the last few years and they have effectively handled all queries related to technical glitches in website and have ensured speedy and faster processing of returns as well as release of Income Tax Refunds. He remarked that much responsibility has been cast on Chartered Accountants for ensuring financial discipline as well as compliance of enacted laws and that's the reasons CA's as termed as partners in Nation Building.
"A Journey of thousand miles begins with a single step" remarked CA Saket Bagdia, Chairman Nagpur Branch, while speaking on his first virtual program after assuming charge. He welcomed CA. Anil Dani, Past Vice-Chairman of WIRC and the learned Speaker from Mumbai CA Haridas Bhat who spoke on Direct Tax Provisions related to Finance Bill. Bagdia remarked that Government is phasing out incentives / exemptions / deductions in Income tax Act and is focussing more on self compliance. The primary onus on maintaining books of accounts lies on the businessmen and they are expected to follow all provisions of law while discharging all there statutory obligations timely. Nagpur Branch is organizing many programs for the benefit of members and for knowledge updating in spirit of Continuing Professional Education (CPE) initiative by ICAI, New Delhi, Chairman concluded.
"The provisions of law need to be understood in detail and should be followed in true spirit" said CA Haridas Bhat, Senior Chartered Accountant from Mumbai while elaborating on Direct Tax Proposals in Finance Bill, 2021. CA Bhat covered all the provisions under Direct Tax in Finance Bill 2021 and urged members to properly educate their clients for diligent compliance of provisions. With the advent of artificial intelligence and data mining, Income Tax Department is having entire information of transactions entered into by various persons. The provision for increase in audit limit from 5 crores to 10 crores is for only those whose aggregate of total receipts during the previous year is having cash component less than 5%. CA Haridas also covered in detail provisions related to TDS / TCS provisions brought out in the Finance Bill. He effectively resolved the queries raised by Members.
The session was coordinated by Secretary CA Sanjay Agrawal and he proposed a formal vote of thanks.
Prominently present of the occasion virtually were CA Jiten Saglani, Vice-Chairman, CA Ashok Kumar Agrawal, CA Lalit Singh Chauhan, CA Irawati Dani, CA Meera S. D'souza, CA Manish Jain, CA Anil Kedia etc.